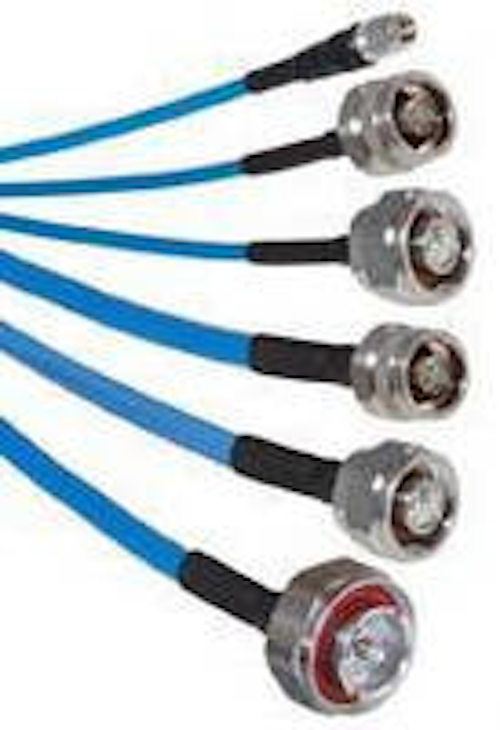 Distributed antenna systems (DAS) installations in buildings use large numbers of coaxial cable assemblies with special requirements: Assemblies need to efficiently transfer the RF signal (low loss), reduce the occurrence of interference caused by intermodulation (low PIM), fit into tight mechanical spaces (flexibility), and meet building fire codes (plenum-rated).

Most coaxial cable assemblies meet some of these requirements, but fall short of meeting them all. However, with its new Times Microwave SPP-250-LLPL and TFT-402-LF plenum rated, low loss, low PIM, flexible cables, RF Industries (NASDAQ: RFIL) now offers coaxial cable assemblies that meet all such requirements for in-building DAS coaxial assemblies.

Related: RFP checklist for in-building DAS

The SPP-250-LLPL is a small diameter corrugated cable. The TFT-402-LF is an extremely flexible, low minimum bend radius cable. Both cables meet UL910 fire requirements and exhibit low loss and low PIM performance. Connector terminations include 7-16 DIN male, 4.1-9.5 (Mini) DIN male, N male and SMA male.
Cable assemblies are available in standard and custom lengths terminated with RF Industries brand or Times Microwave brand RF connectors. The new assemblies are available from the company's RF Connectors distributors throughout the US, Canada and Mexico.

See also: Questions and answers with a DAS expert