Wi-Fi Alliance adds new Wi-Fi Certified Passpoint features
Passpoint enables businesses to realize full value of Wi-Fi investments and expand user reach, says the consortium.
Oct 13th, 2014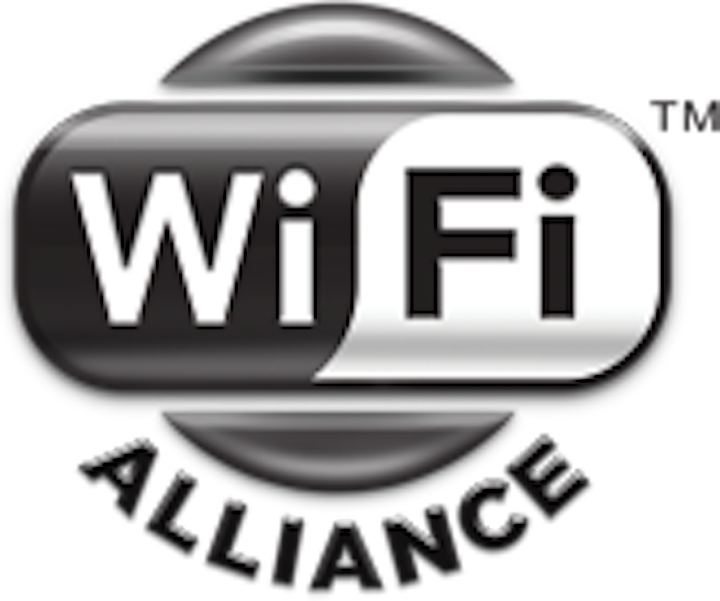 Wi-Fi Alliance announced that has expanded its Wi-Fi Certified Passpoint program. According to the consortium, now, in addition to seamless connection and WPA2 security for mobile devices in Wi-Fi hotspots, Passpoint provides a streamlined method to establish new user accounts and connect Wi-Fi-only devices such as tablets and notebooks. Wi-Fi says new features in Passpoint also expand the program's strategic value to mobile and fixed operators, and open opportunities for other sectors as they invest in Wi-Fi to meet business challenges.

In a statement on its website, Wi-Fi Alliance contends that "Passpoint's expansion comes at a time when Wi-Fi is increasingly crucial to service providers. For example, fixed broadband operators have launched ambitious Wi-Fi deployments in public settings and extended Wi-Fi coverage with a growing number of homespots. 'Wi-Fi-first' business models have provided a disruptive counterpoint to traditional operator services, and retailers are deploying Wi-Fi as a way to improve customer engagement. Wi-Fi roaming agreements among service providers are emerging as an important complement to traditional cellular roaming."

"Enthusiasm for Passpoint from both mobile and fixed operators continues to mount, and the strategic value of Passpoint extends into new segments as well," comments Edgar Figueroa, CEO of Wi-Fi Alliance. "What makes the new features exciting is that they empower businesses to realize the powerful commercial impact that Wi-Fi can offer by giving them the ability to engage with customers on a new platform in a secure and streamlined fashion."

Wi-Fi Alliance says the Passpoint expansion builds on the program's foundational authentication and security mechanisms, adding key features that make Passpoint more versatile and scalable, including:

-- Online sign-up and immediate account provisioning: Passpoint now enables a streamlined process to establish a new user account at the point of access. For service providers, this reduces barriers to account creation and usage. For users, this capability takes the complexity out of getting connected and enables in-pocket connection across a service provider's network of hotspots.

-- Secure registration: The process of establishing a new account or connecting a second device takes place securely. Devices are provisioned with the appropriate credentials and configuration for network access. Users can be confident they are connecting to their chosen provider's valid network, and their credentials are exchanged securely.

-- Operator policy: Passpoint now includes the capability for service providers to distribute their specific subscriber policies, such as which networks to join and in what order of preference. This policy support enables providers to deliver the best user experience on Wi-Fi, while still easily maintaining the business requirements of Wi-Fi roaming agreements.

The Passpoint certification program test suite includes support from Aruba Networks, Broadcom, Cisco, Ericsson, Intel, Marvell, MediaTek, Qualcomm Atheros, and Ruckus Wireless. DigiCert and NetworkFX are authorized certificate authorities for the program. For more information on Passpoint, including a white paper and a full list of certified products, visit http://www.wi-fi.org/discover-wi-fi/wi-fi-certified-passpoint.