WiFi antennas, mount address capacity needs of high-density environments
Ventev's 4-dBi and 6-dBi antennas minimize RF interference, while its colocation mount simplifies installation in high-density areas.
Apr 7th, 2014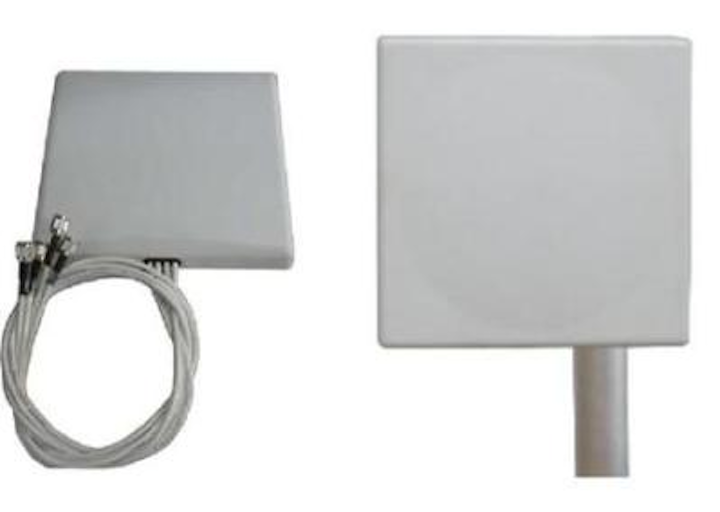 Three new products from Ventev Wireless—two antennas and a mount—have been introduced to meet WiFi deployment challenges in large venues with a high number of simultaneous users. Ventev is a division of Tessco Technologies, and the newly introduced products are part of the TerraWave portfolio of products and technologies. The new antennas and mount "support access points from most industry-leading manufacturers," the company said.
When introducing the products, Ventev explained, "As WiFi-capable devices such as smartphones and tablets become more and more prevalent in universities, convention centers, airports, manufacturing facilities and other large venues, network owners must convert their traditional, coverage-oriented WiFi networks to high-density networks with sufficient capacity to support numerous individual client devices."
Ventev's 4 dBi High-Density Patch Antenna (pictured below, left) and its 6 dBi High-Density Patch Antenna with Narrower Beamwidth (pictured below, right) separately address RF-interference challenges. "Minimizing channel interference or 'beam bounce' is a critical component of a high-density network," Ventev explained, "and until now, a frustrating challenge for network administrators trying to maximize capacity." The company characterizes its 4 dBi High-Density Patch Antenna as follows: "The lower gain of the TerraWave 4dBi Antenna limits RF interference, making it an ideal solution for facilities with lower ceilings and multi-levels, like classrooms and lecture halls, where floor-to-floor interference exists and signal bounce must be minimized." It also describes the features and benefits of the 6 dBi high-Density Patch Antenna with Narrower Beamwidth: "With a narrower 55-35 degree beamwidth, the new 6 dBi antenna complements the range of 6 dBi TerraWave antennas. Boasting the latest advanced technology in high-density antennas, it reduces the number of users per access point, increasing capacity and improving the individual WiFi user experience."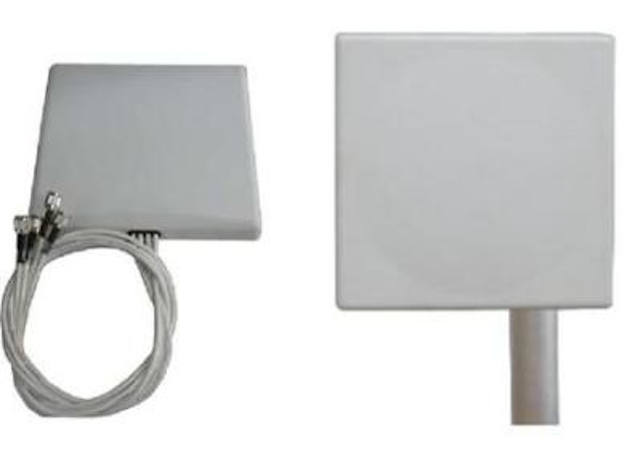 Installation of access points and high-density antennas is simplified, Ventev added, when its Co-locating Mount (pictured below) is deployed. "This new, easy-to-install mount allows both the high-density antenna and the access point to be co-located in one décor-friendly unit," the company said. "The aesthetically pleasing unit conceals equipment and wires but is rugged enough to be used in tough environments like warehouses and manufacturing plants, or other high-ceiling facilities."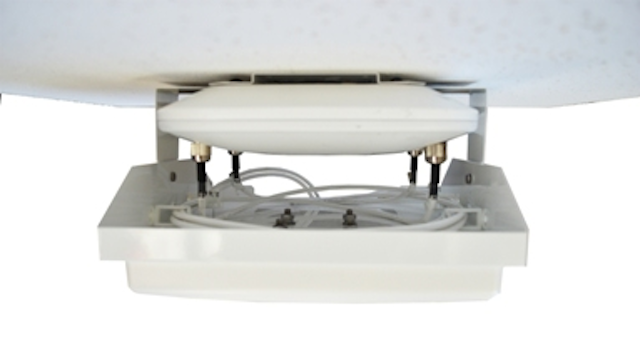 Jeff Lime, vice president of Ventev Wireless Infrastructure, commented, "Our experience deploying high-performance WiFi networks in large venues has enabled us to identify the key interference and co-location issues that needed to be solved. These new additions to the TerraWave product line are the results of our working closely with campuses and stadiums, among others, to solve these issues with innovative products."