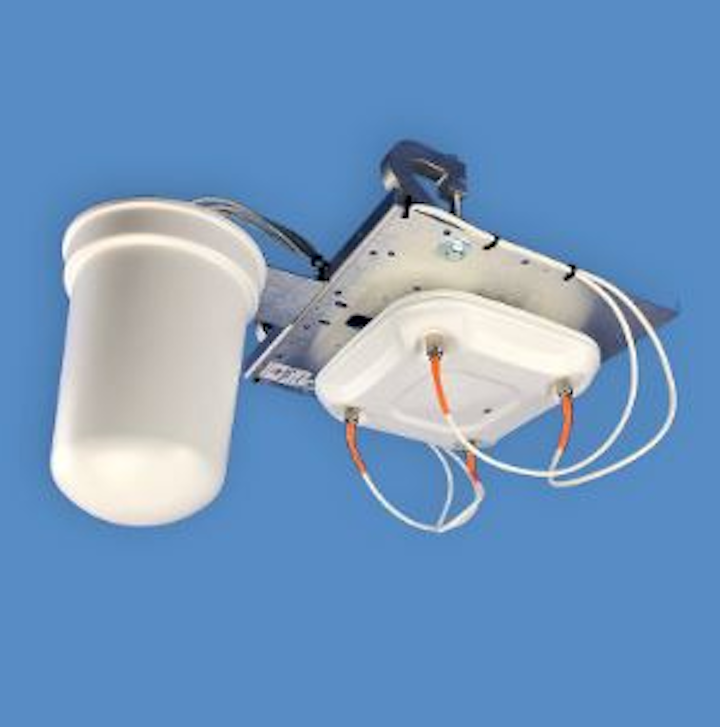 Oberon recently acquired the entire Mount Wireless product line, enabling both Oberon and Mount Wireless customers to benefit from the combined product offering.
The acquisition of the Mount Wireless line, which was effective January 1, 2019, expands Oberon's line of wireless access point and antenna mounting solutions to now include wireless infrastructure products for industrial, warehouses, logistics, and transportation facilities. The Mount Wireless product also are installation-time-savers for public venue WiFi networks, Oberon added when announcing the acquisition.
Shown on this page is the 1312-AM1, the M-Frame Universal WiFi Access Point Mount, which is used for external omnidirectional dual-band ceiling antennas.
"This acquisition results in a comprehensive offering of WiFi access point and antenna mounting solutions in all verticals including healthcare, education, government, retail and hospitality, industrial, transportation, public venue, municipal, and smart city," Oberon said. "This can help simplify solution-finding and decision-making on the part of all customers. Oberon's channel partners will benefit from more comprehensive WiFi infrastructure products for more verticals, from a single leading supplier."
Scott Thompson, president and chief executive officer of Oberon, said, "Secure, convenient, aesthetic WiFi installation for our customers has always been paramount. With the addition of the Mount Wireless line of products, Oberon customers will have more choices and options, especially in the industrial and warehouse WiFi space. With the acquisition of Mount Wireless, Oberon also retains the expertise of founder Jeff O'Bryan, whose 30 years of experience in structured cabling and wireless is invaluable."
O'Bryan, Mount Wireless's founder and president, will continue with Oberon as eastern sales director. He is based in North Carolina. O'Bryan said, "The addition of the Mount Wireless brand to the Oberon line will greatly increase the number of end users who will benefit from the Mount Wireless product feature set. I look forward to continuing to serve existing Mount Wireless customers and now Oberon customers with the full Oberon product offering."
Ober SKUs for Mount Wireless products are available immediately, and the Mount Wireless product offering is available now through Oberon's existing distribution channels.