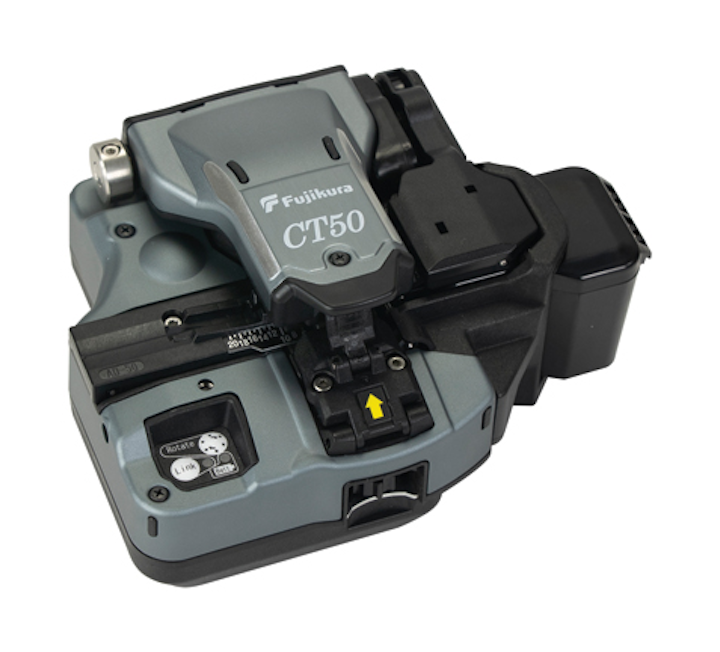 Wireless fiber cleaver links with Bluetooth splicers
AFL says the Fujikura CT50 fiber cleaver represents an industry-first in this technology, with wireless communication between the cleaver and Fujikura Bluetooth splicers. Fujikura's implementation sets the splicer as the brains of cleaver management, tracking good and bad blade positions and rotating the blade automatically. Additionally, the Fujikura CT50 is among the most ergonomic and rugged cleavers in the market, says AFL. Blade rotations and height changes require no tools or disassembly, with finger accessible thumb-wheels dedicated to these adjustments. Even simpler, the blade can be rotated with the push of a button using the internal motor to rotate the blade.
AFL, aflglobal.com
Versatile, high precision cleaver with auto rotating blade
Fiber Instrument Sales (FIS), a supplier and manufacturer of fiber-optics equipment in the U.S., announced its release of a new addition to the FIS Lynx series of high-precision cleavers. Per FIS, "The Lynx-3000 High Precision Cleaver is compact and ergonomic, precise and durable. It offers high-quality, precision cleaves that are necessary for fiber-to-fiber fusion splicing and splice-on connector terminations. The Lynx family of precision cleavers performs quality cleaves with a 90-degree cleave angle, +/- 0.5 degrees off perpendicular. Lynx-3000 cleaves both 250µm and 900µm coated fibers precisely and efficiently, using a one-step cleaving process that saves technician time on the jobsite. The auto rotating cleaver blade enables maximum blade life and minimal technician maintenance."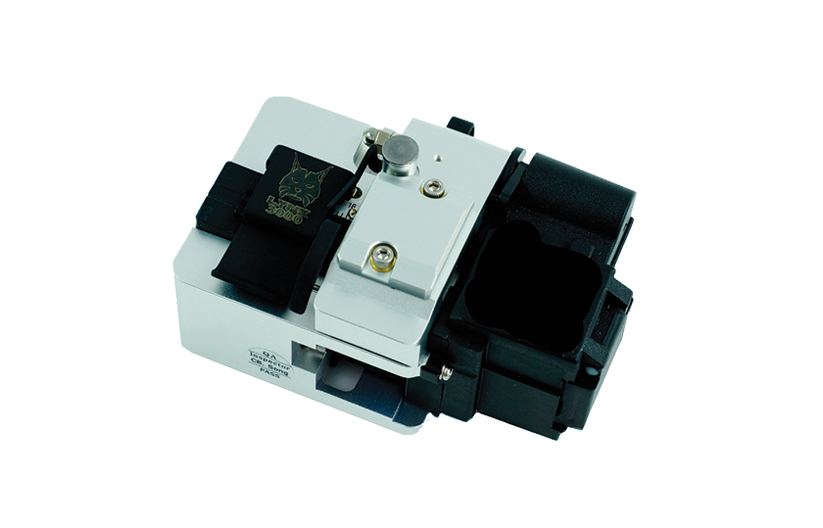 FIS, fissales.com
Lightweight unit delivers precise fiber cleaves
Fiber connections need precise cleaves to ensure optimal transmission performance. America Ilsintech's new CS-01BT with an automatic rotating blade offers users accuracy and convenience. Ideal for use with the company's KF4 splicer, the CS-01BT offers cleave lengths of 7mm to 16mm on bare fiber of 125 microns and a blade lifetime of 75,000 cleaves. The unit's lightweight footprint makes it easy to transport to onsite jobs, notes the company.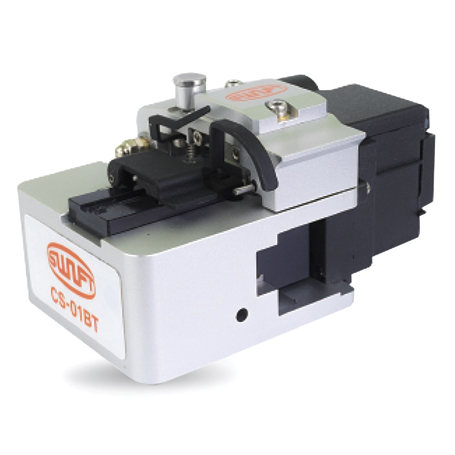 America Islintech,
americailsintech.com
Precision cleave tool
The Panduit Precision Cleave Tool "enables quick and accurate cleaving of field fiber cable for terminating OptiCam and fusion-splice connectors," the company says. The rotary blade enables up to 60,000 cleaves and has an integral counter. The tooling enables a 7-mm cleave necessary for the company's OptiCam connectors, Panduit explains, without the learning curve typical of other cleave tools. It also conducts a 10-mm cleave for fusion-splice connectors. An internal waste bin ensures proper storage of cut fibers.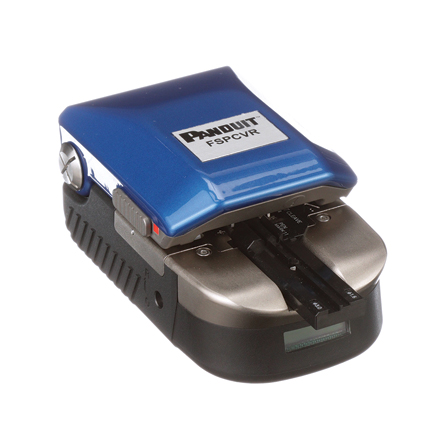 Panduit, panduit.com