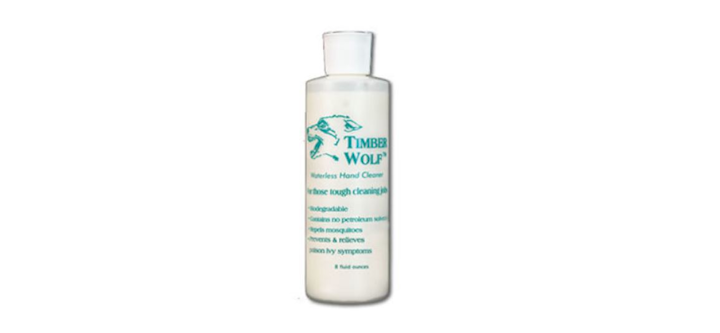 The maker of Timber Wolf waterless hand cleaner says the multifunctional skin-care product is ideal for removing 'icky-pick' from the hands of fiber-optic cable installers.
"Timber Wolf is a biodegradable and multifunction waterless hand cleaner," explains Ken Nahas, a principal of Timber Wolf LLC. "We have been told that telecommunications technicians like and appreciate our product." He adds that the company's largest customers are in telecommunications, utility, and tree-care/line-clearing industries, in which technicians work outside in all types of environments. "Timber Wolf cleans and moisturizes the skin, repels mosquitoes, ticks, chiggers, black gnats and no-see-ums, and also prevents and relieves poison ivy, oak, and sumac symptoms," Nahas adds.
The company says the product's fragrance is minimal, and is that of a pink grapefruit. Its flash point is 212 degrees Fahrenheit, and its VOC (volatile organic compound) content is 0 percent.
In addition to removing 'icky-pick,' Timber Wolf also removes silicone gel, C-Cement, Kopper Bond, pipe dope, grease, oil, creosote, tar, and Penetrox.