Small-diameter, 0.25-inch-OD Category 6A cable designed for wireless, other smart-building applications
Belden's new 10GXW cable, 0.25 inches in diameter, uses EquiBlock technology to achieve uniform heat-flow dissipation.
Sep 5th, 2019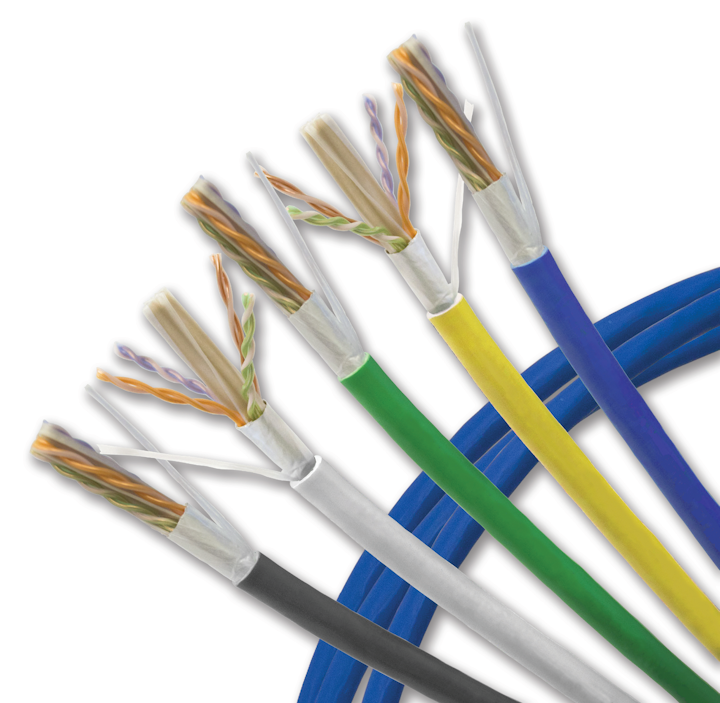 Belden has introduced a small-diameter 10GXW Category 6A cable that the company says is designed to support multi-gigabit smart-building applications including in-building wireless. The 10GXW cable has a 0.25-inch outside diameter.
The company used superlatives when describing the cable's construction and use: "Because 10GXW Cable is the smallest, lightest Category 6A cable available, it's also the easiest horizontal Category 6A solution to handle, install and route through plenum spaces." Belden also said the cable was created to address concerns about the availability of a reliable Category 6A solution that also helps installers maximize labor and resource productivity.
10GXW Cable incorporates EquiBlock technology "to achieve uniform heat-flow dissipation that eliminates hotspots in cable bundles," Belden explained. "It also has outstanding cable balance that translates to superior noise immunity performance, which is essential for wireless networks so that data signals reach endpoint devices without reliability issues like slow speeds or downtime."
Installers can combine 10GXW with Belden's REVConnect connectivity system "to create the world's easiest-to-deploy end-to-end cabling infrastructure system," the company emphasized. "For example, the use of a REVConnect Plug of FlexPlug reduces labor and hardware costs by taking advantage of MPTL [modular plug terminated link] configuration to directly connect any endpoint device to the network without a jack, biscuit box or patch cord."
Matt Baum, Belden's product line manager for enterprise connectivity, commented, "Enterprise wireless access points requiring Category 6A performance are projected to grow by over 30 percent through 2022 to support increases in mobile data traffic. To support this increase, cabling infrastructure will also need to change to accommodate it. 10GXW Cables allow easy upgrades to Category 6A performance levels, using a cabling solution that supports multi-gigabit applications and reduces labor and material costs."
When announcing the 10GXW Cables, Belden pointed out that its enterprise connectivity solutions take a universal approach to customers' enterprises, "resolving signal transmission needs by enabling the latest technologies, and with IP- and legacy-based solutions that allow for a smooth migration to convergence."