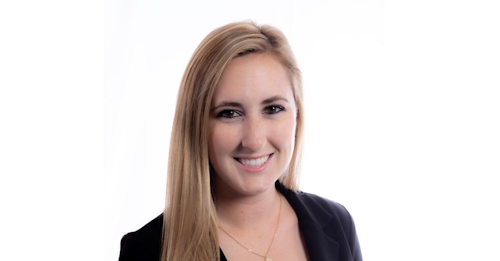 By Amy Hacker,
Collaboration and communication are a key part of work life in office buildings and schools around the world. When that collaboration takes place, an AV system is often supporting that activity. Whether that system is a simple extender to share information from a laptop to a screen, or a more complex presentation switch that incorporates videoconferencing and audio devices, it is critical that the system is connected by the right cabling infrastructure.
Where do you start in selecting the right structured cabling solution? We've simplified that selection with the ABCs of structured cabling for AV applications.
A = Applications
B = Bandwidth
C = Connectors
D = Distance
E = EMI
Application—What application is the cable supporting? If you've already determined what AV signal distribution equipment will be used in your space, the equipment manufacturer will likely have some guidelines on what cables and connectivity should be used. You also want to keep in mind how critical high definition is for your application. While equipment choice is the main factor in achieving high-definition video content, cabling infrastructure can dramatically impact that performance.
Another consideration for application is where the cabling will be located. In North America, fire codes require that cables carry a plenum rating if they are installed in the building's plenum spaces—above the drop ceiling. Similarly, Europe has implemented Construction Products Regulation (CPR), so cables installed in Europe must comply with those requirements. Make sure you're aware of local and national standards, codes and practices to make sure you're getting what is required for your specific installation.
Bandwidth—This is another area where your equipment supplier will likely provide guidelines around what the minimum bandwidth is to support the AV equipment going into the installation. With structured cabling, this varies based on Category. Category 5e, 6, and 6A are the most common Category cables installed today, with installed capacity of Category 5e declining as Category 6A ramps up. Category 5e and Category 6 both support 10/100/1000Base-T, while 5e delivers 100-MHz bandwidth and 6 provides 250-MHz bandwidth. Category 6A is a 10G/500-MHz solution, capable of supporting today's most demanding enterprise applications, including AV. Many AV manufacturers pride themselves on developing equipment that works on Category 5e or Category 6 solutions, so they will work on existing cabling infrastructure in most buildings.
Testing in Panduit's Enterprise Applied Research Laboratory has shown that bandwidth impacts image clarity through pixel drops. Category 6A cabling ensures fewer dropped pixels. A few dropped pixels is typically not discernible to the human eye, but as the number of dropped pixels rises, the user will often see banding, discoloration, fuzzy images or no picture at all. Will users be looking at charts, graphs and spreadsheets in a conference room? Or will medical professionals be deciding treatment plans based on what they view on the screen? In the earlier example, a few dropped pixels probably won't matter, while you'd probably prefer that your doctor see every single pixel when they're dealing with you or your family's health.
If you're moving to an AV-over-IP system, the need for a more robust cabling system is key. While manufacturers promote their systems working with 1-Gig cabling, there are other considerations that must be taken into account when choosing the cabling backbone that will be a part of a Layer 1 infrastructure.
The Category of cabling that is selected not only impacts audio and video quality, it also impacts the delivery of Power over Ethernet (PoE). All Categories of cable (5e, 6 and 6A) support standard PoE. Many AV-over-IP devices require PoE as a source of power for their AV compression and transmission. The main consideration when PoE is run is the heat rise within the cable, which ultimately will impact cable performance. Not all cables are created equal when it comes to managing heat rise. Category 6A is better designed and suited to handle PoE without having to worry about cable bundle size or other mitigating actions. And, Category 6A cables that include a foil tape manage PoE heat rise better than other Category 6A cables.
Connectors—Cable and connectors make up the complete cable channel and a channel can only perform as well as its weakest link. When working with Category cabling, the cabling will connect to end devices via an RJ45 connector. Field-terminable plugs make it easy to connect devices in the field.
One factor to keep in mind with jacks is use with PoE. Much like cable, jacks are also susceptible to heat-rise issues, so look for jacks that are rated to 65°C to maximize system performance.
Keep in mind other types of connectors, such as USB, HDMI, and DisplayPort, can also impact channel performance so special attention must be given to the active device transmission requirements such as the requirement for HDMI 2.0 capable connectors.
Distance—How long is your cable channel? Structured cabling, by standard, is designed to go a maximum of 100 meters. Point-to-point systems, such as those connecting an extender or switcher directly to a monitor via an HDMI cable, have strict distance limitations dictated by the equipment vendor that are significantly shorter than the structured cabling channel. Point-to-point HDMI and HDBase-T systems are designed with signal transmission distances in mind, due to inherent limitations in how far signals can be extended over cable. One of the benefits of moving to an AV-over-IP deployment is losing that distance limitation. Because the AV signals are now carried over the network, distance is no longer a factor.
EMI—Electromagnetic interference, or EMI, is noise that is introduced into the cable channel from an outside source. Combatting EMI is typically done by using shielded cables instead of unshielded cables. Shielded twisted-pair cables add either foils around each pair of cables or an overall sheath around all four pairs—or sometimes both. The use of shielded cables isn't always necessary and can carry a significant price tag in comparison to unshielded cables.
Many times, cable or connectors are the weakest link in an AV channel. An entire system can be affected by the use of the wrong cable or poor-quality cable. To use AV signal transmission devices for the best possible price, it is important to understand what's available, what your manufacturer recommends, and what your cable can deliver for the best possible user experience.
Amy Hacker was commercial strategy and enablement manager for AV business at Panduit at the time she authored this article. She is now regional sales manager for the Great Lakes region with Atlona.