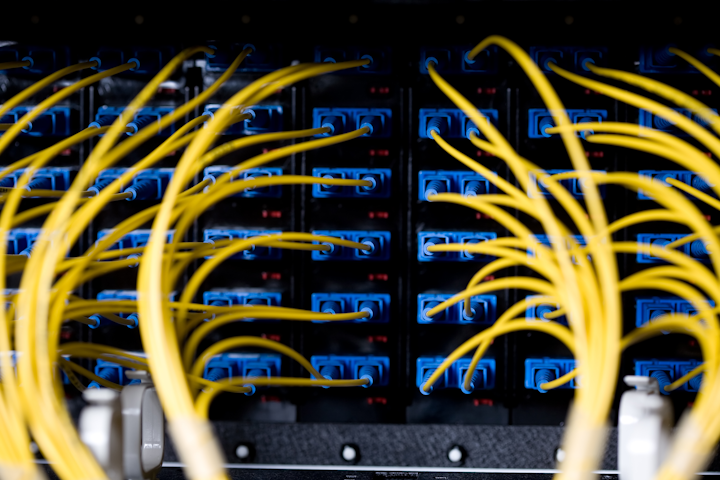 On Thursday, September 19, Alpha Technologies, EXFO, and Tellabs jointly will deliver a web seminar titled "Flexible Design Choices with 10G Passive Optical LANs." Hosted by Cabling Installation & Maintenance, the seminar will be approximately one hour in duration.
When describing the seminar, Cabling Installation & Maintenance said, "The life expectancy of a traditional enterprise Ethernet switch, which is supported by copper cable, historically has been 5 to 7 years. The upgrade cycle for these switches requires a rip-and-replace of the network hardware, and many also include a cabling rip-and-replace. This approach is disruptive to an end-user organization's productivity and financials. Passive optical LANs (POLs) can end the 5- to 7-year cycle of upheaval. New 10-Gbit enterprise POL capabilities are expected to last well into the next decade. And when eventually it is time to upgrade, only the endpoints change; the fiber infrastructure remains intact.
"This webcast seminar will include presentations from Tellabs, Alpha, and EXFO. Tellabs will present on flexible design choices, specifically focusing on how the deployment of optical line terminal (OLT), passive optical splitters, and optical network terminals (ONTs) can optimize enterprise network architecture for modern-day applications like IoT, cloud, network-as-a-service and wireless. Alpha will explain how remote power can eliminate the need for AC outlets at the endpoints, whether the network architecture is centralized or distributed. EXFO will focus on best practices for testing both next-generation and legacy POL systems, which allow technicians to achieve faster, first-time-right system deployment and optimize the enterprise LAN's performance."
Presenters will be Brian Hanson, strategic market manager for enterprise with Alpha Technologies; Jimmy Gagnon, product line manager for EXFO's optical business unit; and John Hoover, senior product manager for Tellabs.
Attendees can earn one continuing education credit (CEC) toward the renewal of a BICSI professional certification. You can register for the seminar here.