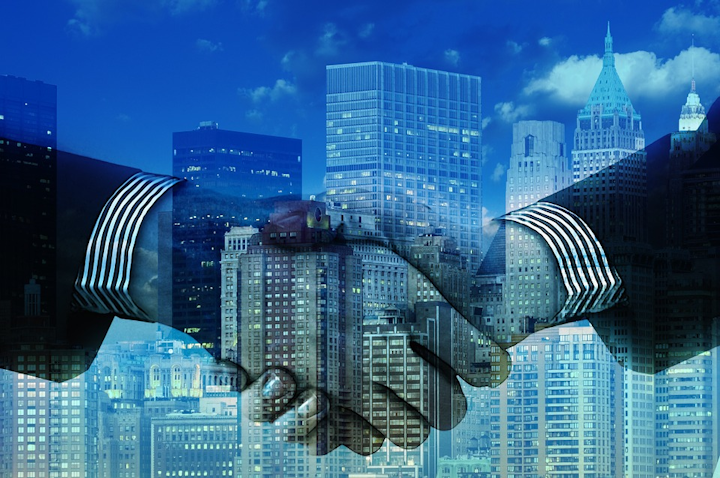 Pixabay/geralt
Anixter International Inc. announced October 30 it entered into an agreement with an affiliate of private-investment firm Clayton, Dubilier and Rice (CD&R) to be acquired in an all-cash transaction valued at approximately $3.8 billion. Anixter expects the deal, which will take the company private, to close by the end of 2020's first quarter.
Anixter explained that CD&R-managed funds will acquire all outstanding shares of Anixter common stock for $81 per share. That price represents a premium of approximately 13 percent over Anixter's closing price on October 29, and an approximately 27-percent premium over the previous 90-day volume-weighted average price of common stock.
The agreement between Anixter and CD&R allows Anixter to solicit superior proposals for 40 calendar days—until December 9. Anixter said it intends to solicit such proposals. Accepting such a proposal would cost Anixter a $45-million breakup fee.

On October 30, 2019, Anixter announced it accepted a $3.8-billion acquisition bid from Clayton, Dubilier and Rice. The transaction will take the company private.
"We believe this transaction [with CD&R] is in the best interest of Anixter and our stockholders," said Bill Galvin, Anixter's president and chief executive officer. "After careful and thorough analysis, together with our independent advisors, our board of directors unanimously approved this transaction with CD&R, which has a strong reputation and a track record of success in helping industrial distributors, like Anixter, prosper and grow. We are also pleased that this transaction appropriately recognizes the value of Anixter's customer relationships, technology and solutions, financial management and global market position. It's a great outcome for Anixter's employees, customers and partners. As a private company, we believe Anixter will have greater flexibility to focus on and accelerate our long-term strategic priorities."
Nate Sleeper, a partner at CD&R, said, "Anixter is an exceptionally well-positioned industrial distributor with leading market positions and differentiated capabilities that deliver strong customer value. We look forward to partnering with the outstanding management team, led by Bill Galvin, on initiatives to grow the business and further strengthen its competitive position while remaining Anixter's distinctive culture grounded in operational excellence, innovation, and an unwavering commitment to the company's employees, customers, and global partners."
Anixter said it anticipates that upon completion of the transaction with CD&R, Galvin along with other members of Anixter's executive management team will continue to lead the company.
Anixter's board of directors recommends that Anixter stockholders approve the proposed merger and merger agreement. The company expects to hold a special meeting of stockholders to consider and vote on the proposed merger and merger agreement as soon as practicable after the mailing of the proxy statement to its stockholders.