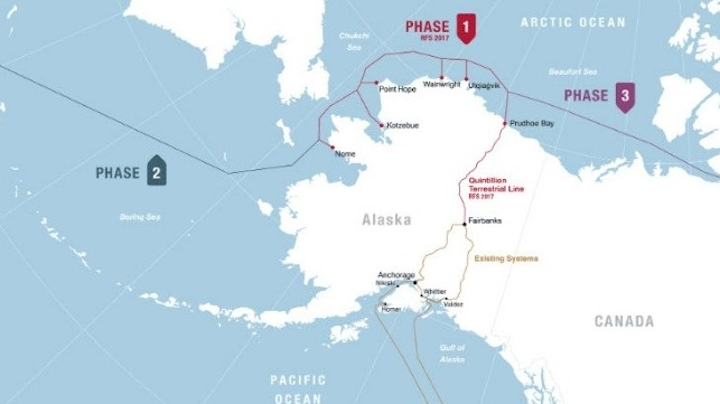 www.maritime executive.com
The Maritime Executive is reporting that:
Elizabeth Ann Pierce, the former Chief Executive Officer of a telecommunications company based in Anchorage, Alaska, pled guilty in Manhattan federal court to wire fraud and aggravated identity theft on Monday. The plea was made in connection with a scheme to use forged guaranteed revenue contracts fraudulently to induce investors to invest more than $250 million into her company for the construction of a fiber-optic cable network in Alaska. 
Pierce was the chief executive officer of Quintillion until July 2017. The company built, operates and markets a high-speed fiber-optic cable system consisting of three segments: a subsea segment that spans the Alaskan Arctic; a terrestrial segment that runs north to south along the Dalton Highway; and a land-based network of fibers that connects the subsea and terrestrial segments. The system is connected to the lower 48 states through other existing networks. According to court documents, between May 2015 and July 2017, Pierce engaged in a scheme to induce two investment companies to provide more than $250 million to construct the fiber-optic cable system by providing them with eight forged broadband capacity sales contracts and related order forms under which Quintillion would obtain guaranteed revenue once the system was built.
Under the fake revenue agreements, four telecommunications services companies appeared to have made binding commitments to purchase specific wholesale quantities of capacity from Quintillion at specified prices that amounted to over $24 million during the first year of the subsea segment's operation, approximately $10 million during the first year of the terrestrial segment's operation, and approximately $1 billion over the life of the fake agreements.