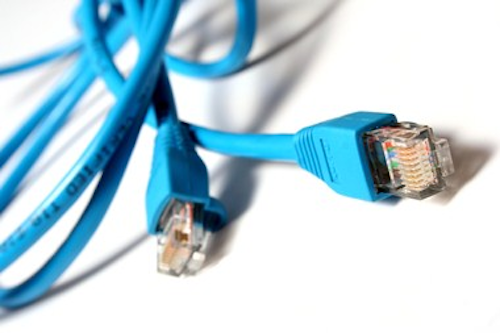 On Tuesday, September 15 at 1:00pm EDT, Cabling Installation & Maintenance will host a web seminar delivered by Underwriters Laboratories (UL) that will provide a preliminary report on the organization's recently completed fact-finding investigation of power being delivered over LAN cables. The results of that fact-finding investigation will be reviewed and taken into account by Code-making panels considering what revisions will be made in the 2017 edition of the National Electrical Code.
As Cabling Installation & Maintenance reported in June, "The NFPA is working on the 2017 Code and as part of that process, is considering what if any requirements to put in place for the direct-current voltages and wattages delivered to network devices by twisted-pair cable."
In describing the content of the upcoming seminar, Cabling Installation & Maintenance and UL stated, "Frequently, tests carried out at UL facilities are used as the basis for decisions about specifications contained within the NEC. This webcast seminar will discuss results of recent testing to determine twisted-pair cables' ability to safely support the transmission of DC power via Power over Ethernet and similar power-delivery technology."
The two organizations added that the seminar will specifically cover the following.
UL's work in safety science, the history of that work, and UL facilities
Electrical safety services, including testing, listing, follow-up services, and fact-finding investigations
NEC processes and procedures
Important dates on the NEC revision calendar
UL's recent investigation of higher power over LAN cables
Cables used in the recent fact-finding investigation
Observations to date
UL's program/project manager, Randy Ivans, and the global director of its wire and cable operation, Steve Galan, will present the seminar information.
You can find more information on the seminar here and register for it here.