Southwire selects Rich Stinson to succeed retiring president and CEO Stu Thorn
Stinson currently is a group president within Eaton; he will join Southwire October 15 to commence an executive transition.
Jul 10th, 2015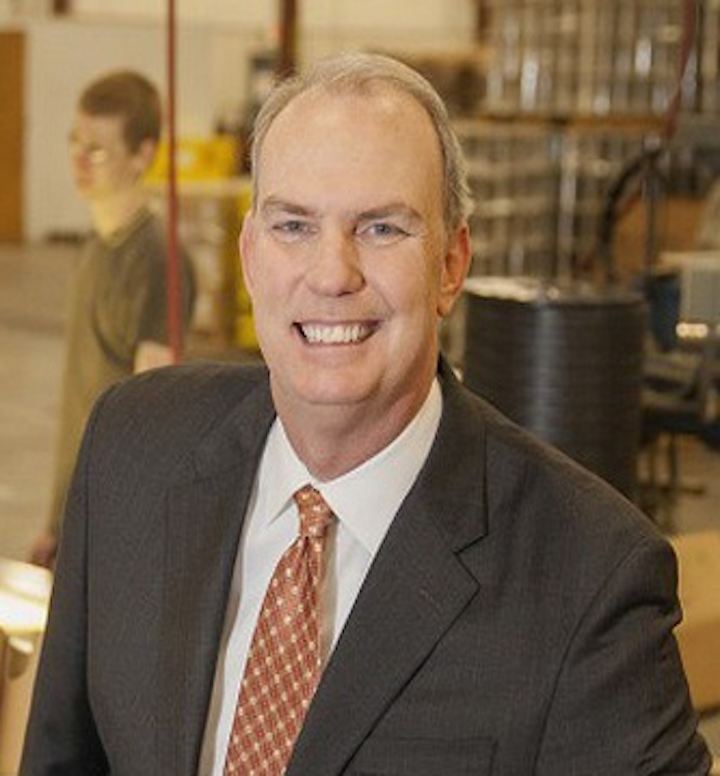 Southwire Company recently named Rich Stinson president, to succeed retiring president and chief executive officer Stu Thorn. Stinson currently is group president of electrical systems and services for Eaton Corporation. He will join Southwire as president on October 15 and, after initially serving under Thorn, will assume the role of chief executive officer following a period of leadership transition. Southwire said Thorn's impending retirement "closes a remarkable career of service to the company and its shareholders.
"Since Thorn became Southwire's top officer in 2001, he has guided the company through a successful period of innovative new products and diversified growth," Southwire continued, "where annual sales trebled to more than $5 billion and the company became one of the world's largest wire and cable manufacturers. Under his leadership, the company has been recognized for its commitment to sustainability—focusing on the environment, employees, communities and ethics. Thorn has been instrumental in leading innovative shared-value educational initiatives, such as 12 for Life."
The company's chairman, Roy Richards Jr., commented, "Southwire is committed to sustainable growth, where it makes sense, in the global wire and cable market. Stu has done a great job of managing that growth. At the same time, he has helped protect and nurture the family culture that makes our company special. We wish him the best as he embarks on the next stage of his journey."
Thorn said, "Today is a bittersweet moment. I'm extremely proud as I look back at what we at Southwire have accomplished as a team with everyone contributing in some way. I'll miss that collaborative spirit and the determination to overcome every obstacle and get the job done. But I know the company is in very capable hands as it continues to grow into a global leader among wire and cable companies."
At Eaton, Stinson currently is responsible for business group that has seven divisions; the group offers a portfolio of services for every stage of a power system's lifecycle, Southwire noted, including design, build and support. Stinson has more than three decades of experience in industrial manufacturing, including roles in engineering, manufacturing, supply chain, plant management, operations direction, and business director. As a vice president, he led Eaton's power distribution assembly, industrial controls, electrical assembly, and power distribution divisions. He has led double-digit growth in different businesses and guided several company segments into top market positions, Southwire added.
Stinson said, "As a member of the electrical industry, I have observed Southwire for much of my career. It's a great company. I work with many of the same customers and channel partners every day. I'm privileged to join the Southwire team and I look forward to working together as we build an even stronger, more-sustainable company."