Webinar highlights passive optical LAN benefits in multiple environments
The Association for Passive Optical LAN will host a discussion that includes engineer, integrator, and user-organization experiences deploying PON in healthcare, military, government, and educational settings.
Apr 6th, 2015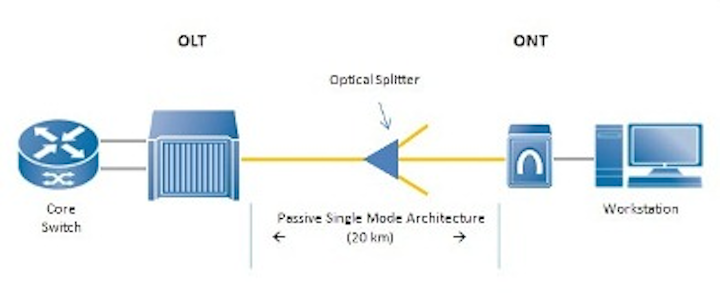 The Association for Passive Optical LAN will host a live webinar on Thursday, April 16, in which network engineering, integration, and end-user professionals will share their experiences with POL. Titled "Passive Optical LAN – Enlightening the Enterprise LAN," the webinar will be hosted and moderated by the APOLAN, taking a roundtable-discussion format and featuring the experiences of the following professionals. It will take place at 11am EDT.
Darren Vican, RCDD/OSP; vice president of RTKL Associates Inc. will speak to the proactive preparation in the design and implementation of a LAN infrastructure that promotes fiber cabling and passive optical network in hospitals.
Dustin Bateman, senior solutions architect of VT Group will offer insight into the special considerations given to the installation, integration and commissioning of optical line terminals and optical network terminals within a gigabit passive optical network in both civilian and military/government facilities.
Ron Velez, director of management and information systems (MIS) for the White Plains, NY City School District will provide lessons learned from deploying passive optical LAN technology within their school district. He will discuss how passive optical LAN exceeds the needs of modern classrooms, teachers and students.
As moderator, APOLAN will field live questions from webinar attendees.
You can find more information on the webinar here and register for it here.