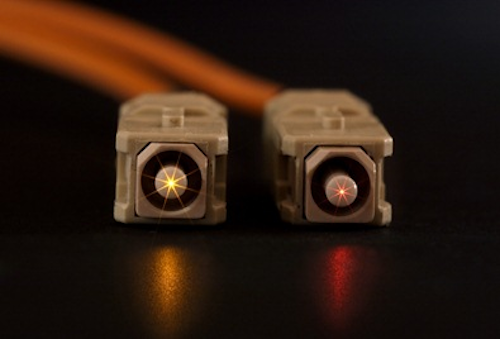 A web seminar that will be held live on Thursday, April 23 will cover three aspects of administering a fiber optic cabling infrastructure. Titled "Fiber Optic Cabling Technologies and Systems" and hosted by Cabling Installation & Maintenance, the seminar will discuss loss budgets, fiber cleaning, and test requirements for bend-insensitive multimode fiber.
When announcing the seminar will take place, Cabling Installation & Maintenance commented, "In networks of all types, fiber optic technology is taking on greater and more important roles than ever. Whether the environment is a data center, enterprise, campus, or long-distance network, the fiber optic cabling systems enabling connectivity are critical. This seminar describes several of the fiber optic cabling technologies being put to use in today's mission-critical networks. It covers component and system performance, as well as the planning and best practices that can ensure a fiber optic network is performing optimally."
The seminar will include the following presentations and speakers.
Optical Loss Budgets in the Data Center—Presented by Josh Taylor, senior product manager with CABLExpress Technologies
The Importance of Cleaning Fiber Interfaces—Presented by Brian Teague, product manager with Sticklers Fiber Optic Cleaning Tools
Latest Test Requirements for Bend-Insensitive Multimode Fiber Cables—Presented by John Kamino, senior manager with OFS
After its live broadcast at 1pm EDT on April 23, the seminar will be available for on-demand viewing for six months. Individuals who attend the seminar in its entirety will be eligible to receive one ITS Continuing Education Credit from BICSI.
You can find more detailed information on the seminar presentations here, and register for the seminar here.