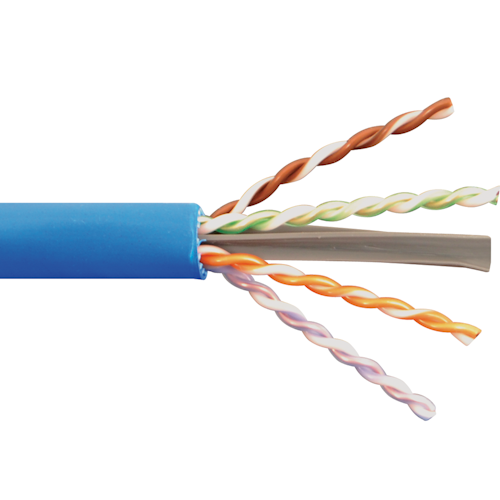 Comtran announced that it has expanded its Category 6A offering to include Cat 6A unshielded twisted pair (UTP) cabling with a riser jacket to meet the growing demand for high speed networking solutions. "Due to its ease of installation and familiarity with installers, Cat 6A UTP is the first choice to support future bandwidth needs and 10Gb/s performance," notes Comtran's Brianna Cote in a blog post for the company.

Cote continues, "Our Category 6A UTP riser-rated (CMR) cable has been extensively tested in the laboratory and field environments. They have been proven to deliver excellent headroom and exceed the latest TIA/EIA-568.C.2 Category 6A specification to support 10GBASE-T, including ANEXT performance requirements. They are rated for 500 MHz and for distances up to 100 meters. Offering superior performance, speed, and reliability, Cat 6A cables are the perfect solution for gigabit Ethernet networks and beyond."

View Comtran's Category 6A UTP Riser spec (PDF).