Category 8 cable unveiled at CES has heavily shielded, untwisted pairs
Designed for video and audio applications, Wireworld Cable Technology's Starlight Category 8 cable has untwisted but heavily shielded pairs.
Jan 8th, 2016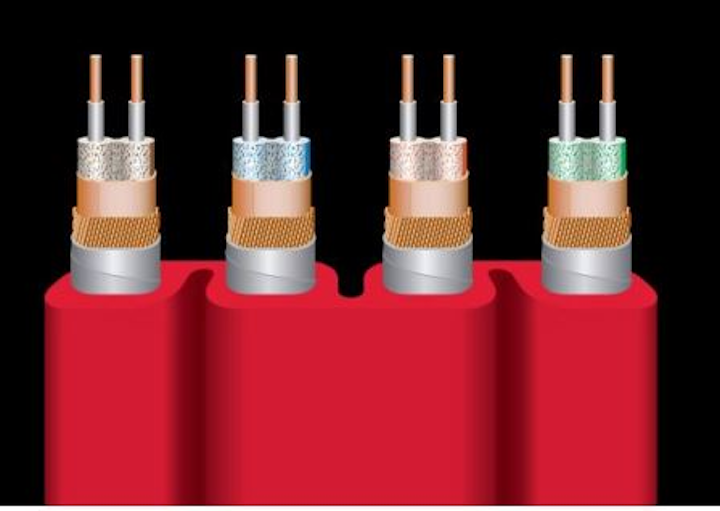 Dealerscope's Katie Nale reported on January 6 that "high-performance audio and video cable provider Wireworld Cable Technology has announced the development of its Starlight Category 8 cables for high-speed media network applications." The Category 8 cable uses "a new conductor geometry [pictured] developed by Wireworld to support higher transmission speed," she added.
The cable, brand named Starlight Ethernet, is the first to incorporate Wireworld's Tite-Shield Technology, Nale reported.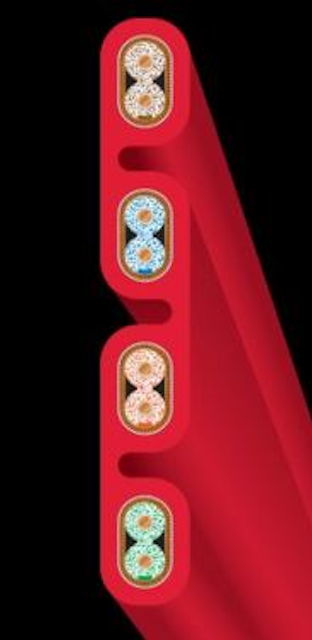 "Conventional cables use four twisted pairs of conductors with one foil shield on each pair to control crosstalk," Nale explained. "An overall two-layer shield reduces outside interference. However, twisting the conductors can make their length uneven, which can cause timing errors called skew. To overcome this, Tite-Shield technology isolates the four channels with a three-layer shield on each conductor pair. The shields are made to be effective enough that twisting is no longer needed and conductor length differences are eliminated."