Fiber-optic cable thief captured on CCTV, remains at large
Thief made a 4:00-am fiber-optic cable heist at a windfarm in the U.K.
Jul 20th, 2016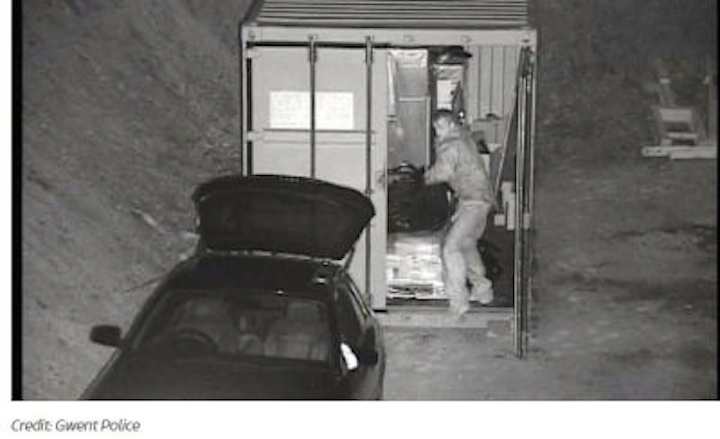 United Kingdom news outlet ITV has reported that authorities are searching for a thief who took £10,000 worth of fiber-optic cable earlier this year.
The unidentified thief was captured on CCTV surveillance at approximately 4:00 am on Wednesday, June 1, at a windfarm in Phillipstown.
In the CCTV image, provided to ITV by Gwent Police and reproduced here, the man is seen removing the fiber-optic cable from what looks like a shipping container. An Audi A3 with its trunk open is backed up to the container.
Police in Gwent are interested in speaking with anyone who has information about the theft.