Fiber-optic LC uniboot patch cord features reversing polarity
New design from Leviton allows for polarity changes in the field and reduces cable congestion.
Mar 19th, 2013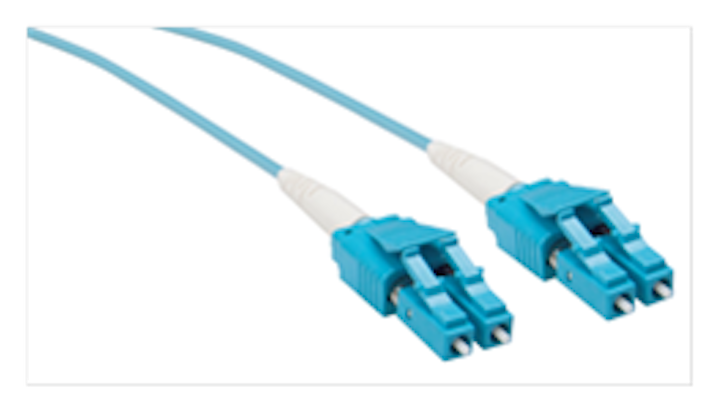 Leviton has announced a new uniboot design available for its Premium Series line of fiber-optic LC patch cords. The uniboot option includes a reversing polarity feature that enables quick and easy polarity changes in the field.

According to the company, the new LC connector includes a finger latch release that eliminates the need for tools when making the polarity change. It is color-coded and labeled "A" and "B" to provide visual references when making a polarity flip. The uniboot design is compatible with FOCIS-compliant duplex connectors and transceivers using the LC interface.

Related: Fiberon toughens LC connector design

"On top of the unique reversing polarity feature, the uniboot option cuts the amount of cabling by half compared to conventional duplex cords, greatly reducing cable congestion in racks and cabinets," claims David Mullen, senior product manager for fiber at Leviton. "The cord is perfect for high-density applications where the cable footprint is critical."

The uniboot is available on 2.0 mm round cable, and will also support legacy applications using 2.9 mm cable. Leviton's Premium Series patch cords are made in the U.S. and are available for next-day shipping (quantity limitations apply).
Patch cords with the LC uniboot option can be configured online at www.Leviton.com/configurator.

More: Huber +Suhner's LC -XD connector doubles fiber density