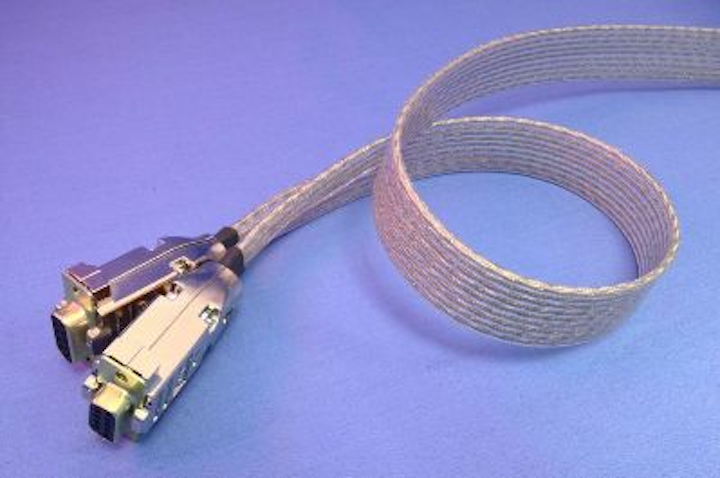 Cicoil describes its new Controlled Impedance Cable as "a highly flexible cable with individually controlled impedance signals. This 30-AWG cable is offered with 1 to 8 individually shielded 100-ohm pairs, and can be used as a more-reliable and rugged alternative to standard twisted-pair and coaxial cables." The company adds that the cable's design can be used in applications requiring submersion in water, repetitive motion and exposure to harsh environments.
The company further states that its extrusion process "allows each individually shielded pair to be placed in a flat profile, precisely controlling the spacing of each component, insulation thickness and the overall cable shape. The halogen-free and flame-retardant Flexx-Sil encased cable is designed to provide high-speed data transmission, weight and space savings, resistance to temperature extremes [-65 to +165 degrees Celsius], and long-term flex life."
The jacket is self-healing from small punctures, the company adds, promising it "will not wear, crack or deform due to long-term exposure to tight routing, vibration, continuous motion, water, ice, steam, sunlight, coarse sand, humidity, ozone, UV light, autoclave and many chemicals."
Off-the-shelf versions of the cable are available immediately; cable assemblies are available in 3-, 6- and 12-foot lengths. Custom designs are also available. Anti-friction coatings, impact-resistant jacketing and custom shape designs also are available by request.