Another UTP cable warning from UL
Monoprice brand cable hasn't been evaluated by UL and lacks required flame retardants, but bears the UL mark on its box and has "UL" printed on its jacket.
Feb 1st, 2013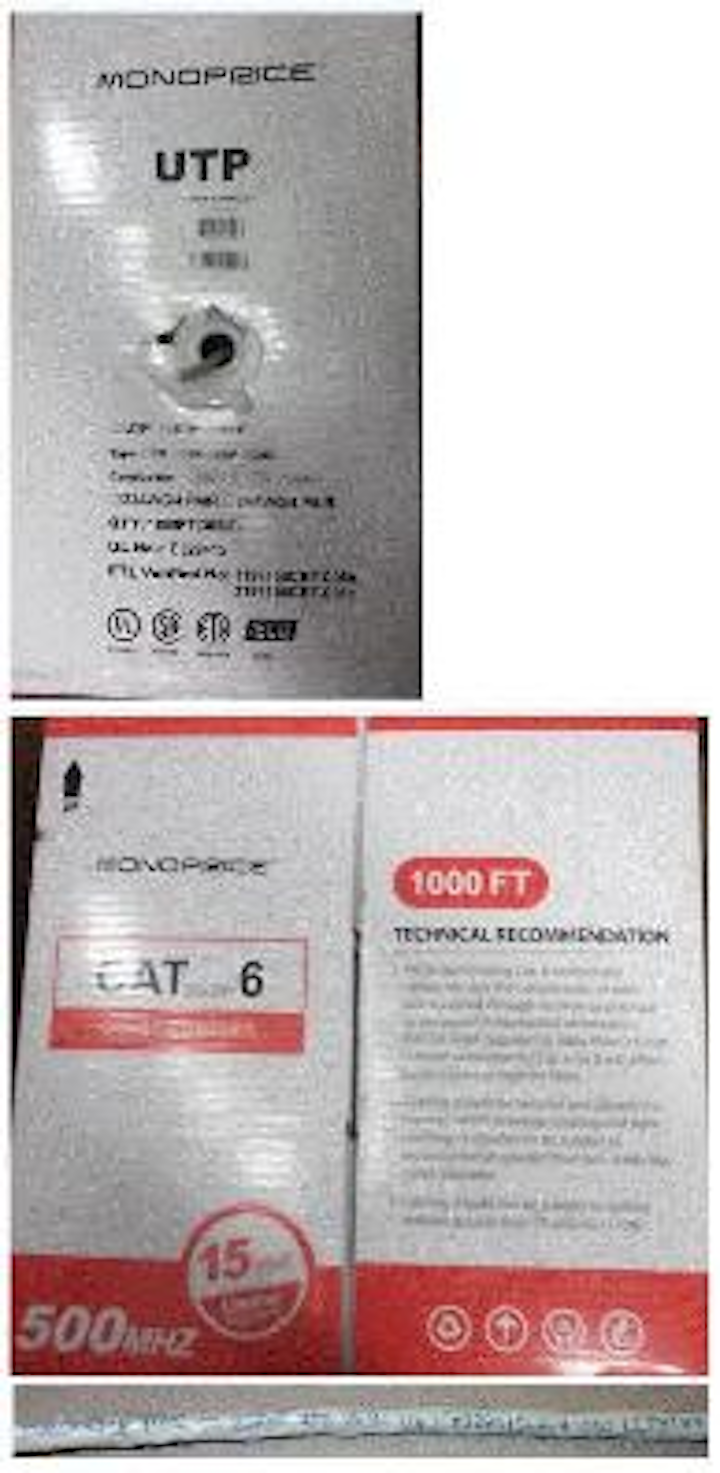 Underwriters Laboratories (UL) issued a public notice on January 31 about a potentially hazardous unshielded twisted-pair (UTP) cable that bears the UL mark on its box and its jacket, yet is not authorized to bear the mark and is missing required flame-retardant elements.
This latest notice concerns cable with the brand name Monoprice. Images of the box and the cable jacket, taken from the notice on UL's website, appear below. The cable jacket bears the following: Monoprice Type CM 23AWG 4PR UTP CMR FT4 C(UL)US Verified (UL) Category6E TIA/EIA-568-B.2.1 550 MHz Cable Master
As can be seen in the image released by UL, the UL logo is printed on the box. Since October 2010 UL has required the use of holographic labels on the smallest product unit (in this case and in many cases, the box) of a cable that is authorized to bear its mark. As UL's recent notice states, the Monoprice cable is not authorized to bear the mark.
Representatives of Monoprice did not immediately respond to our request for comment.