Why a custom-length outside-plant cable costs so much
Paper from Superior Essex explains the costs incurred by manufacturers and distributors when they cut a cable to length for a customer.
Jul 31st, 2013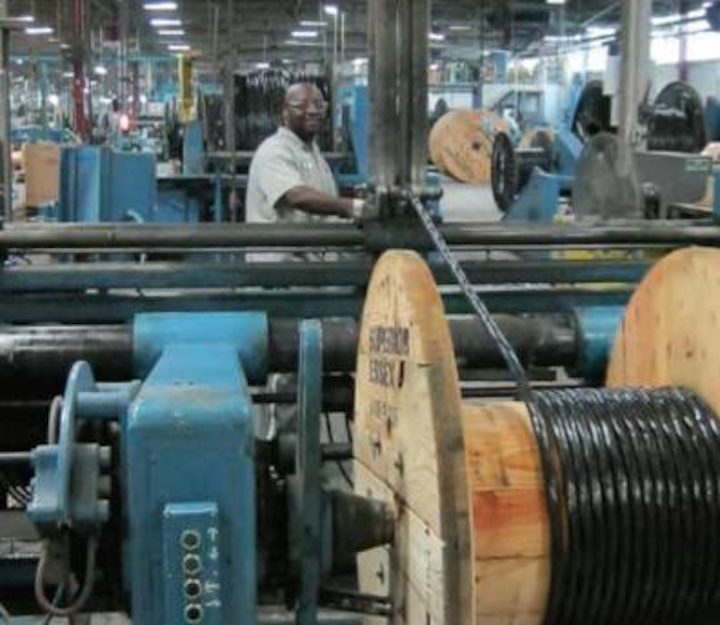 A white paper from Superior Essex details the reasons why customers may face sticker shock when they order a custom-length outside plant (OSP) cable, whether that cable is fiber-optic or multipair copper. It explains the direct as well as indirect costs that a manufacturer or distributor incurs when accommodating a custom-cut request.
The paper immediately acknowledges that the customer likely sees the price as a heavy markup. "Certainly (the logic goes) the act of unwinding a predetermined length of cable and cutting it into two pieces is a straightforward job that could not justify the additional $100+ fee often charged by distributors and manufacturers," reads the document's second sentence. The remainder of the paper, however, provides a look inside the technical and logistical "dominoes" that fall when such a cable cut is made.
Labor costs are just the beginning, Superior Essex points out. Reel costs and scrap costs, as well as necessary discounting of the remaining cable on the original reel, all factor into the manufacturer's or distributor's ability to sell the remainder of the cable and at what price. The paper focuses on OSP cable, which typically is sold in longer lengths than the traditional 1,000-foot reel or box of premises cable. Among the interesting realities for the supplier is the scrapping of shorter lengths of cable. Whereas some of a copper cable's production cost can be recovered through recycling (about 60 percent on average), "For fiber cables, the loss of scrap is 100 percent," Superior Essex says. "There is no cost recovery obtained scrapping a length of fiber cable, even though the plastics and steel used to make the cable are sometimes recyclable. The manufacturer or distributor will not typically receive any compensation for sending a fiber cable to a recycler."
Graphs within the paper illustrate reel costs, broken down by cable length and diameter, as well as the scrap cost per cut of copper cable and fiber cable, and the overall total cost per cut of both cable types.
The paper is available for free and can be downloaded directly from the Superior Essex website, here.