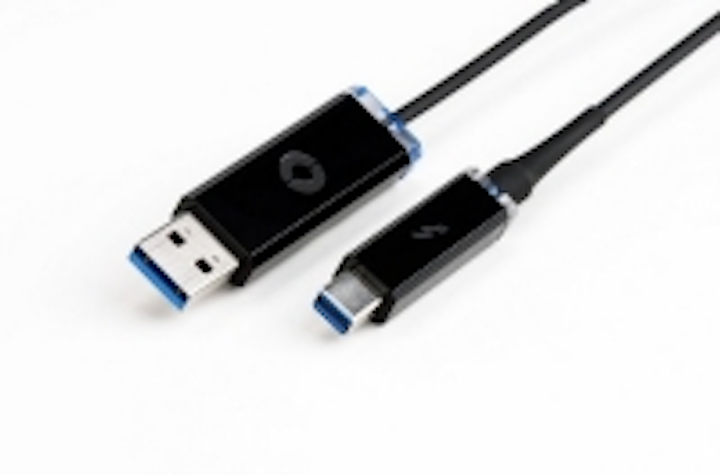 At the 2014 Consumer Electronics Show (CES) in Las Vegas, Corning's (NYSE: GLW) Optical Cables division is showcasing video and data transfers enabled by its all-optical fiber cables for use with Intel's Thunderbolt technology.
The CES exhibit showcases a Thunderbolt 2/4K workflow transmitting at speeds up to 20 Gb/s and spanning more than 200 feet over optical cabling. Also at the 2014 CES, daily sessions on the topic of Changing the Future of Production and Post, and how Corning's optical cables fit into this future, are being offered by Gary Adcock, a noted Thunderbolt authority and post-production and workflow expert.

In the following video from the 2014 CES show floor, technology products reviewer Mike Flaminio provides an overview of Corning's optical Thunderbolt cables, as displayed at the show.