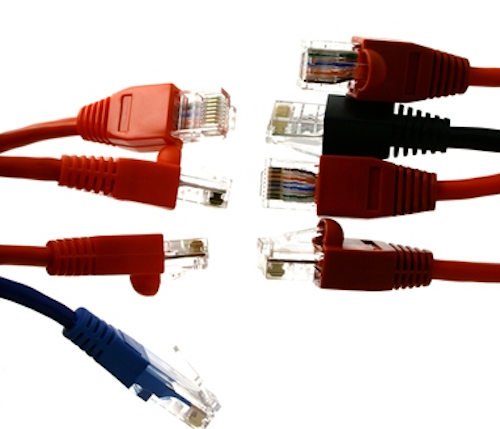 A web seminar will answer, at least in part, the question, "What can copper cabling do for you?" Hosted by Cabling Installation & Maintenance, the seminar will look closely at two specific applications for which twisted-pair copper cabling is used as a supporting infrastructure, and also will examine the testing of installed copper cabling systems that can provide assurance it is up to the task.
Titled "Capabilities of and Applications for Twisted-Pair Copper Cabling Systems," the seminar will be broadcast live on Thursday, December 4 beginning at 1pm EST and last approximately one hour. When describing the seminar's theme, Cabling Installation & Maintenance said, "Twisted-pair copper cabling is practically ubiquitous in networks around the world, thanks in large part to its stellar history of supporting voice and data communications within enterprise environments. With such a massive installed base of twisted-pair cabling, and users' comfort level with the medium, technology developers have set about producing products that can operate, in some fashion, over this type of cabling. This webcast seminar explores some of the latest systems and applications that are built on the capabilities of twisted-pair copper cabling."
The seminar will comprise the following three presentations.
Intelligent Lighting Systems—Delivered by Simon Cowley, vice president of global technical support for CommScope, this presentation will describe how developers of intelligent lighting systems have harnessed twisted-pair's ability to transmit both data and power. Such lighting systems are "a highly efficient and cost-effective alternative to traditional building lighting, using copper conductors to deliver powered to LED light fixtures and to communicate data about the lighting system's use," says a description of the presentation.
Twisted-Pair Cabling as an AV Transmission Medium—Presented by George Fournier Jr., senior sales engineer with FSR, this presentation provides perspective on the options available to use twisted-pair copper cabling in support of AV signal transmission.
Testing Twisted-Pair Cabling for Application Assurance—Fluke Networks product manager Steve O'Hara will present on this topic, which will explain why "the installed plant's ability to support many emerging non-voice, non-Ethernet applications cannot be fully assured by some of the more traditional certification-style test parameters. This presentation addresses that reality within the testing/certification/assurance process, outlining the testing capabilities that do exist to provide a level of assurance that an installed system can capably handle specific applications."
After the live broadcast, the seminar will be available for on-demand viewing for six months.
You can find more information on the seminar here, and register for it here.