Fiber optic cable innovations, best practices covered in web seminar
Wideband multimode fiber, multifiber connectivity, and the importance of cleaning and inspecting fiber optic cable will be discussed.
Nov 20th, 2014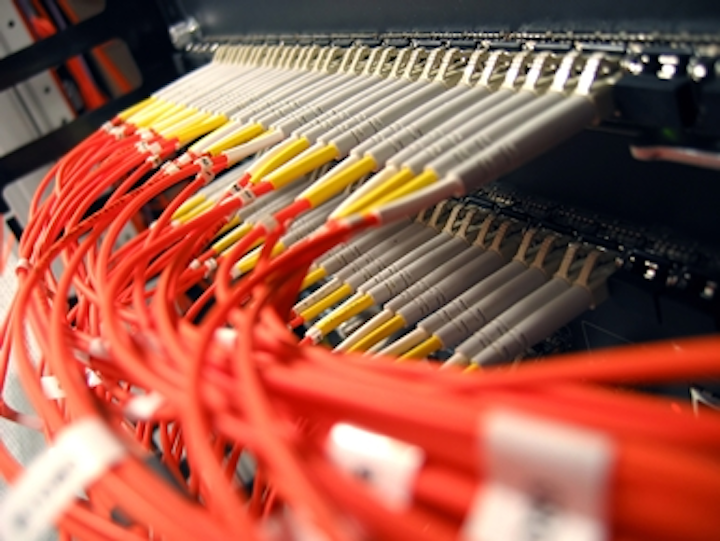 A web seminar focused on fiber optic technologies and use will combine new innovations with tried-and-true methods of handling the medium. "Fiber Optic Cable and Connectivity Trends and Best Practices" will broadcast live on Thursday, December 18 at 1pm EST. It will be hosted by Cabling Installation & Maintenance and feature presentations from CommScope, Black Box and Greenlee Communications.
Cabling Installation & Maintenance provided this overview of the seminar: "A fiber-optic cabling system is an enabling technology for today's as well as tomorrow's most-advanced communications systems. A fiber infrastructure allows network owners to combine high speed and long distance in network environments such as data centers, customer-owned outside plant and others. Fiber-technology development is ongoing, enabling multimode fiber-based systems to accommodate higher and higher data rates. At the same time, the basic but essential physical connectivity of fiber-to-fiber within these systems remains crucial to their ability to support such high-speed transmission."
Paul Kolesar, an engineering fellow within CommScope's enterprise solutions division, will deliver a presentation titled "A Next Generation of Multimode Fiber," in which he will describe the technology being called wideband multimode fiber (WBMMF), which optimizes multimode for wave-division multiplexing (WDM) technology with the promise to support 100-Gbit/sec transmission over one multimode pair.
Dan Vorhes, product manager in Black Box's infrastructure products group, will present "The Evolution of Multi-Fiber Array Connectivity." He will discuss best practices for the use of 12- and 24-fiber MPO connectors, including the reality that many of today's high-speed transmission schemes use fiber in multiples of 4 or 8.
Keith Foord, a fiber optic engineer with Greenlee Communications, will present "Fiber Cleaning—As Essential As Ever." The presentation's title indicates its theme: how and why contamination is significantly detrimental to fiber transmission. Foord also will discuss the hands-on techniques available to keep fiber connections free from such contamination.
After its live broadcast, the seminar will be available for on-demand viewing for six months.
You can find more detail on the seminar here, and register for it here.