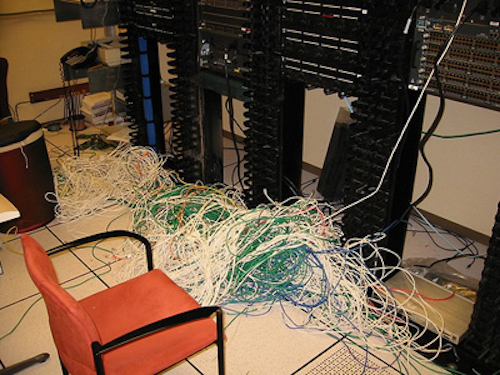 Ideal Industries' Ron Kipper recently took this by now perhaps somewhat time-worn tip for cabling contractors to Youtube: Stop installing Cat 5e cable. "I recommend that you install Cat 6 at a minimum today," writes Kipper. "The cable will last much longer and support higher speeds [that] Cat 5e just cannot support...Make the switch you will be happy you did some time in the future."


Some polite dissent to this piece of advice is found in the video's comments.

"Ron, I think [for] people with [a] low budget in home wiring, [requiring] what is usually under 80 feet [of cabling], Cat 5 is just fine," writes one commenter. "I never came across anybody transporting data faster then 50 Mb a second; way over-rated products [are sometimes recommended] for just everyday people..."

What do you think? Let us know!