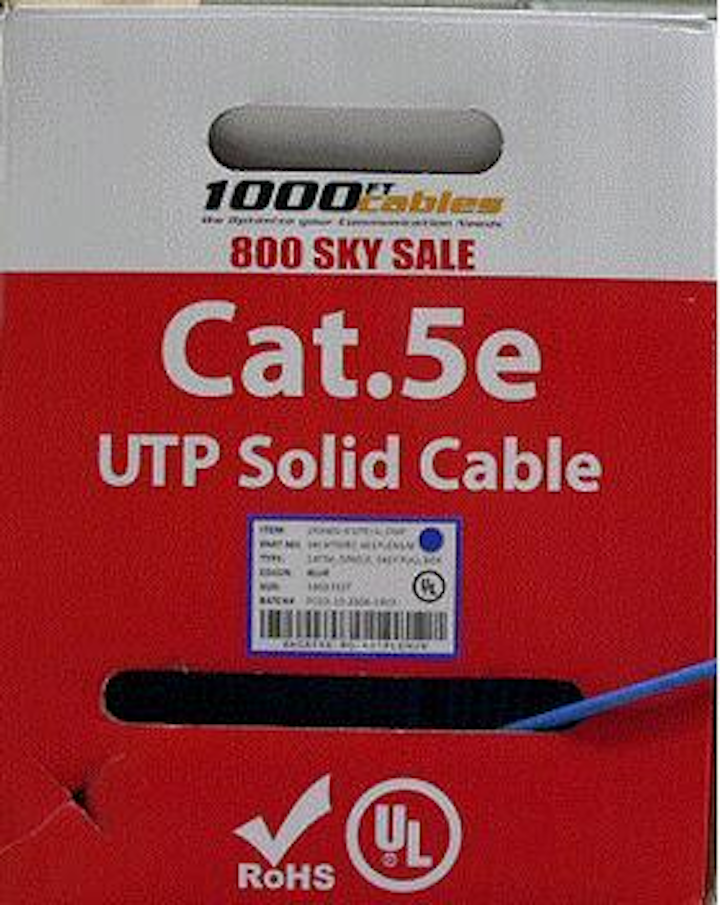 Underwriters Laboratories (UL) recently issued a public warning about a twisted-pair cable whose packaging says it is Category 5e UTP solid cable rated CMP (plenum), but that UL says "is missing the appropriate level of flame retardant. This may cause an increased fire risk," the organization added.
"The communications cable does not comply with UL's safety requirement and is not authorized to bear the UL Mark for the United States," UL said. The cable carries the brand name 1000ft Cables and is manufactured by Caleb Cable Industrial Inc. in Hong Kong, according to UL.
The images on this page show the box in which the cable is sold, as well as a closeup of the packaging that states the cable is CMP rated and bears the UL mark.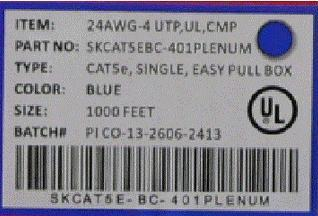 UL also published the following markings that appear on the cable's jacket: CAT 5E 350 MHZ BARE COPPER CMP PLENUM UTP 4-PAIR 24AWG EIA/TIA-568-B.2.1 (UL) E334179. A search of UL's Online Certifications Directory shows that number does indeed trace to twisted-pair cable manufactured by Caleb Cable in Hong Kong. The most recent update to the certification was made in 2013—indicating the manufacturer did at one time obtain authorization from UL for its plenum-rated cable.
You can see UL's complete notification here, and visit UL's Online Certifications Directory here.