AFL's Spider Web Ribbon technology shrinks diameter of latest MPO/MTP plenum-rated fiber-optic cable
AFL has introduced its Interconnect Premise MicroCore cables with SWR technology.
Oct 8th, 2014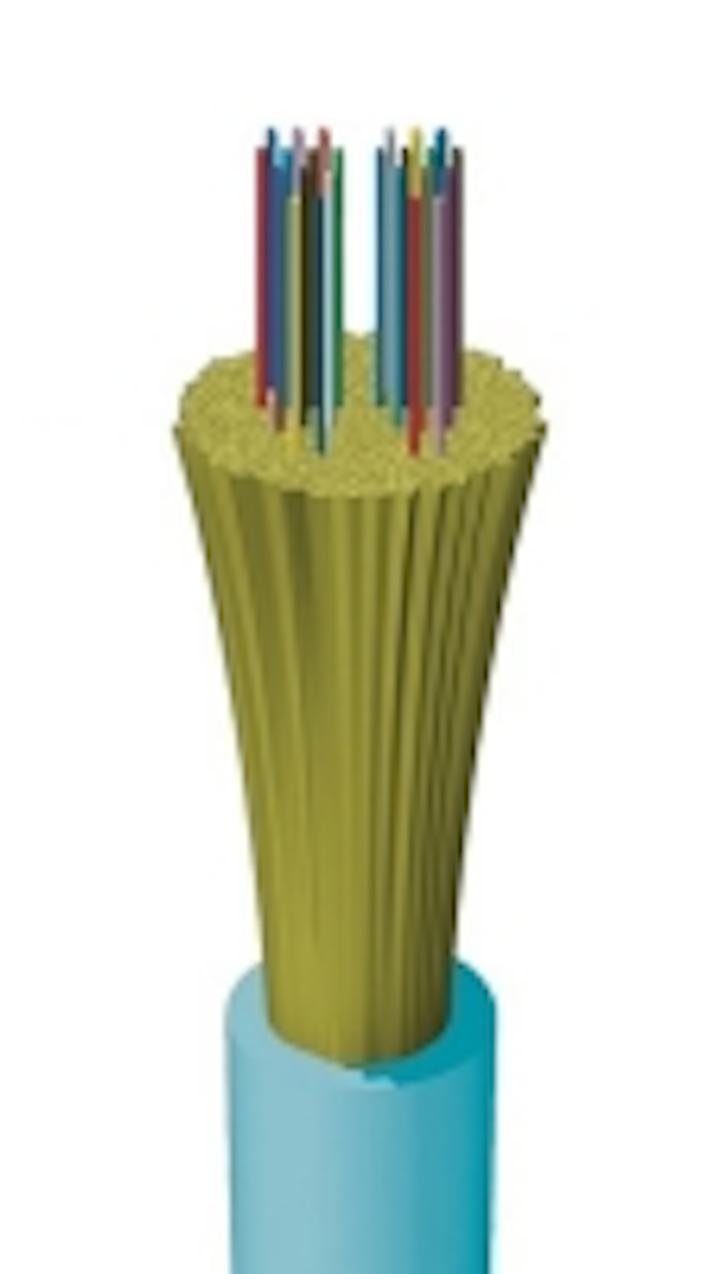 AFL has launched its Interconnect Premise MicroCore line, a plenum-rated fiber-optic cable designed for MTP and MPO terminations. Using the proprietary Spider Web Ribbon (SWR) technology, the outer diameter of this cable is minimized, enabling the most efficient use of space and materials, the company asserts. The cable consists of aramid strands and 12 to 48 multicolored 250 µm fibers packaged in a high performance PVC jacket.

"AFL provides market-leading technologies that breakdown the barriers to deploying passive optical cabling solutions," comments Doug Baker, commercial manager for AFL's premise and black jacket product line. "This MicroCore cable offers unparalleled bandwidth potential in an easy-to-manage format supportive of today's most advanced connectivity solutions."

The Interconnect Premise MicroCore with SWR is available in both single jacket and multichannel designs and exceeds the performance standards of Telcordia GR-409 for interconnect cabling. AFL says its Spider Web Ribbon is a bonded fiber design that allows for highly efficient ribbonizing applications or for individual fiber breakouts in pre-terminated optical assemblies.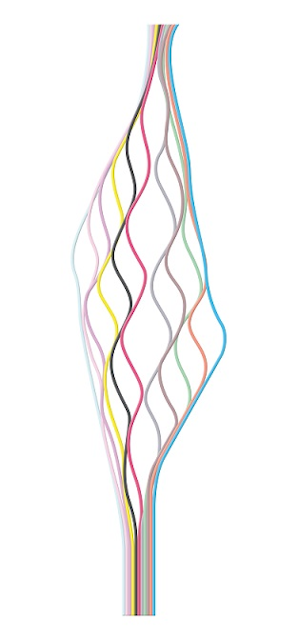 This single cable type covers a diverse set of applications including high density building interconnections, data centers, central offices, and 40/100-GbE architecture. The new cable's high-density round design promotes easy routing when used with fiber management systems, enabling an efficient use of space and materials. These elements combine to form the backbone of a cost-effective, high-performance fiber-optic cabling solution, contends AFL.

Baker concludes, "Cost of ownership is something taken very seriously at AFL. SWR technology adds to the overall value proposition of a pre-terminated optical pathway by providing an extremely dense package with real potential for field maintenance and ease of termination."