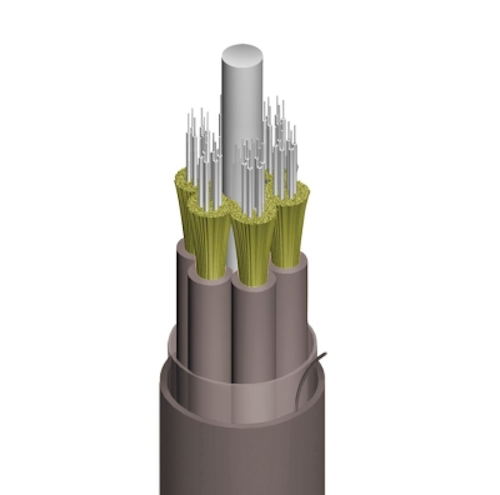 AFL recently introduced a high-fiber-count indoor/outdoor plenum tight-buffered cable. "Ideal for campus environments, the helically stranded design is available from 36 to 72 fibers," the company said when introducing the fiber-optic cable. The sub-units and outer sheath contain a UV stabilizer and anti-fungus protection for use in outdoor applications, AFL added.
"The OFNP [optical fiber nonconductive plenum] cable features water-blocked sub-units that meet water-penetration requirements of GR-20-CORE to help ensure that any damage to the cable is restricted to a repairable length of several meters," AFL said. Telcordia's GR-20 CORE specification, Generic Requirements for Optical Fiber and Optical Fiber Cable, establishes requirements and characteristics of singlemode and multimode optical fibers, optical fiber ribbons, and optical fiber cables for outside plant use.
AFL's cable includes an outer jacket that is moisture-resistant, fungus-resistant, and UV-resistant for outdoor use, and can be used in all environments including riser, general inside plant, and outside plant.
In addition to complying with GR-20 CORE specifications, the cable's subunits comply with specs in ANSI/TIA-568 and ICEA S-104-696 Indoor Outdoor Fiber Optic Cable standards. The subunits contain a water-swellable aramid and 12 tight-buffered fibers.