Category 6A UTP outside plant cable
General Cable's GenSpeed OSP cable features gel-filled construction as well as a UV- and abrasion-resistant jacket.
Oct 25th, 2017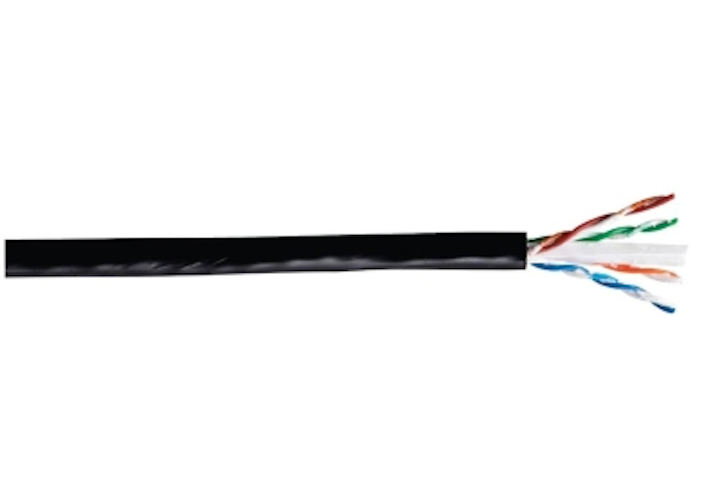 General Cable recently introduced a Category 6A UTP cable to its GenSpeed outside plant (OSP) product line. "Responding to the demand of continually increasing bandwidth requirements, GenSpeed Category 6A Outside Plant Cable allows the extension of 10-Gigabit Ethernet networks to outdoor environments without compromising performance," the company said when introducing the cable.
Similar to the GenSpeed Category 5e and Category 6 OSP cables, the new Category 6A version features a gel-filled construction to prevent moisture migration in outdoor applications. "The UV- and abrasion-resistant jacket and wide temperature range allow for its use in extreme weather environments," General Cable added. "Cat 6A outside plant cables can be paired with Panduit's high-quality NetKey Category 6A UTP jack modules, offering a complete high-performance solution."
Matt Gentile, North American data communications business unit leader for General Cable, commented, "General Cable is happy to round out our outside plant offering and provide GenSpeed Cat 6A performance in an outside plant construction for installations requiring high-bandwidth building-to-building connections."