Prysmian Group acquiring General Cable for $3 billion
Each company's board of directors has unanimously approved the deal, in which Prysmian offers an 81-percent premium over General Cable's share price before putting itself up for sale.
Dec 4th, 2017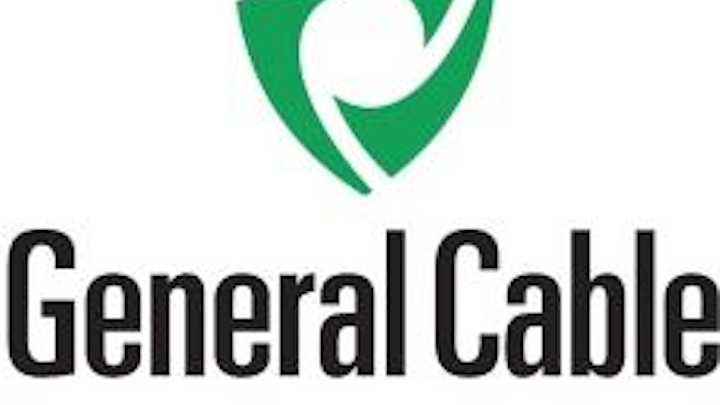 Prysmian Group and General Cable Corporation jointly announced on December 4 they entered into a definitive agreement under which Prysmian will acquire General Cable for $30 per share in cash. The transaction values General Cable at $3 billion, including debt and other liabilities. The $30-per-share price represents an 81-percent premium over General's $16.55-per-share closing price on July 14, 2017, which was the last day of trading before General Cable announced it was reviewing strategic alternatives.
In early October, media outlets reported that General Cable had received acquisition bids from Prysmian, Nexans, and NKT.
Prysmian's and General Cable's boards of directors unanimously approved the transaction, and General's board is recommending the deal to shareholders. The companies expect the deal to close by the third quarter of 2018.
According to data made public by Prysmian when announcing the acquisition, General Cable's annual sales are approximately $3.313 billion euros, or US$3.909 billion. And approximately 14 percent of that revenue is derived from communications cable. The same report indicates that approximately 16 percent of Prysmian's US$9.204 billion annual revenue is derived from telecommunications cable.
Valerio Battista, chief executive officer of Prysmian Group, characterized the acquisition as "a landmark moment for Prysmian Group and a strategic and unique opportunity to create value for our shareholders and customers."
John E. Welsh III, non-executive chairman of General Cable's board, said the transaction is "the culmination of a thorough and robust review of strategic alternatives undertaken by the General Cable board of directors. We are confident that this transaction maximizes value for our shareholders."
General Cable's president and chief executive officer Michael T. McDonnell commented, "This combination is an ideal strategic fit and ensures we are well-positioned to meet future opportunities and challenges in the dynamic and evolving wire and cable industry. Together, we will be able to deliver a robust portfolio of products and services and new product innovation across the full breadth of the wire and cable industry globally. Importantly, Prysmian and General Cable have a shared vision and highly compatible cultures founded on similar values."