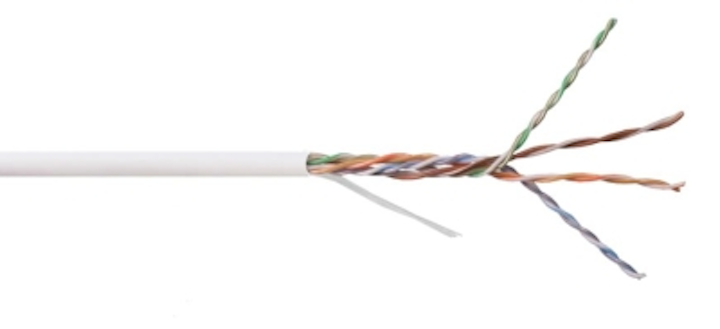 Fluke Networks and Paige Datacom announced on November 12 that the DSX CableAnalyzer series supports performance testing of Paige's GameChanger cable. "GameChanger is designed to significantly exceed the reach of traditional category cable and has been recently verified by UL to deliver 1-Gbit/sec performance and PoE Plus over 200 meters," the companies said when making the announcement.
David Coleman, vice president of business development for Paige Electric Co., LP, stated, "We're excited that Fluke Networks is bringing this world-class testing and certification capability to GameChanger cable. Installers can quickly and accurately acquire a certified test result, along with assurance that the GameChanger cable is performing as expected.
"It is not possible to test extended-length channels filled with repeaters and transceivers," Coleman continued. "We believe this will finally provide a means to certify extended-length channels for documentation and compliance purposes."
Reports from the DSX CableAnalyzer can be used to certify performance of the installed cabling and to qualify for Paige's 25-year warranty.
The test, which takes less than 11 seconds, is available on all Fluke Networks DSX models as part of Version 6.0 or higher of the DSX CableAnalyzer Series software. Users of older DSX Series products can obtain the latest version free of charge by visiting Fluke Networks' download center.
Support also is available in Fluke Networks' LinkWare live certification management service.
"The GameChanger cable from Paige is designed to be an easy, fast, and inexpensive way to take your networking infrastructure well beyond the 100-meter limit," Paige said. "It can eliminate IDF [intermediate distribution frame] requirements and the need to install repeaters or transceivers, which are costly and introduce additional points of failure."
Harley Lang, CDD, marketing director for Fluke Networks, commented, "As the industry leader, we always look to work with companies who are making big strides in advancing networking technology. Fluke Networks stands ready to support manufacturers like Paige Datacom when they introduce innovative and exciting new products, like GameChanger cable."