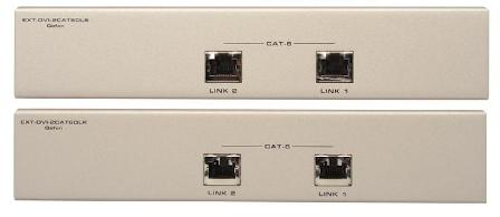 The DVI DL Cat-6 Extender from Gefen sends uncompressed high-resolution video up to 200 feet on Category 6 cable. However, the maker of the extender recommends using shielded Category 6a cable for best performance.
According to Gefen, previous-generation extenders required a booster, which meant more-expensive cabling, for any distance longer than a scant 5 meters.
The extender sends RS-232, along with the high-resolution video, from the sender to the remote unit.