We have reported several times recently about the growing prevalence of counterfeit cable in the North American market. Late last year Underwriters Laboratories instituted the requirement for holographic labels on boxes of cable that bear the UL logo. The Communications Cable and Connectivity Association has undertaken efforts to raise awareness of counterfeits in the market, as part of the association's effort to minimize the amount of counterfeit product that gets installed in networks.
While these efforts continue, counterfeit cable also continues to find its way into the hands of cabling contractors. Jim Hayes heads up VDV Works, a training and consulting company. Hayes also has been the longtime head of The Fiber Optic Association. On February 25, Hayes got ahold of a length of counterfeit cable that took even him, with his decades of experience in structured cabling, by surprise.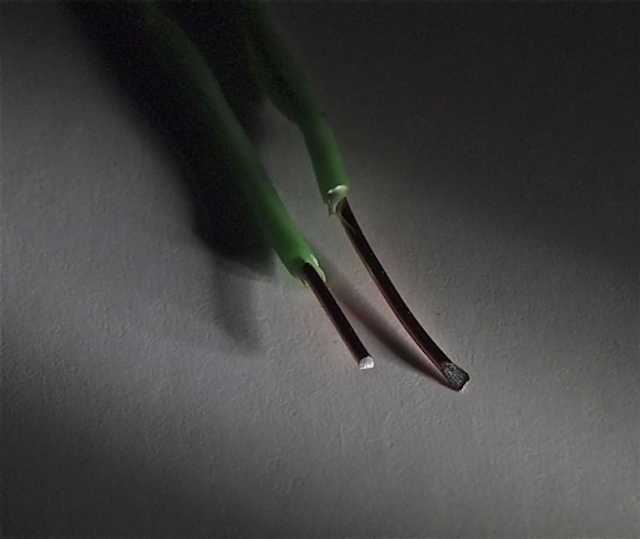 He described the situation as follows. "A contractor called me recently and said he had some cable that was hard to install and would not certify. This week he called to say they found the problem: THe wire was not copper but copper-plated aluminum." After receiving the cable Hayes took the photos you see on this page. He noted when taking the photos he "tried to get closeups of the wire. It was so brittle I had great difficulty stripping it. I finally had to grind the wire at an angle to get a useful photo."

As can be seen in the photos, the cable jacket includes "UL VERIFIED" inkjetted on it, and the box includes the letters "UL" in the product description.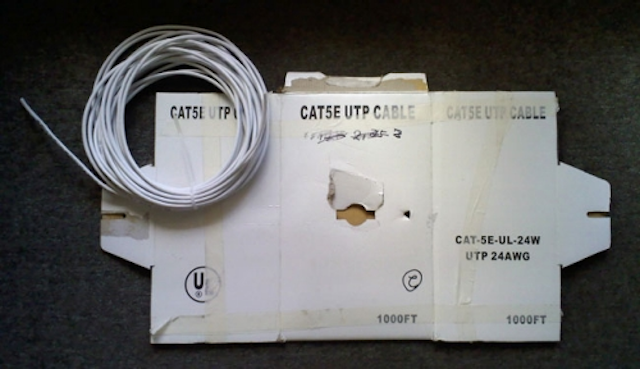 We will keep you informed if we become aware of any specific action UL takes on this cable.