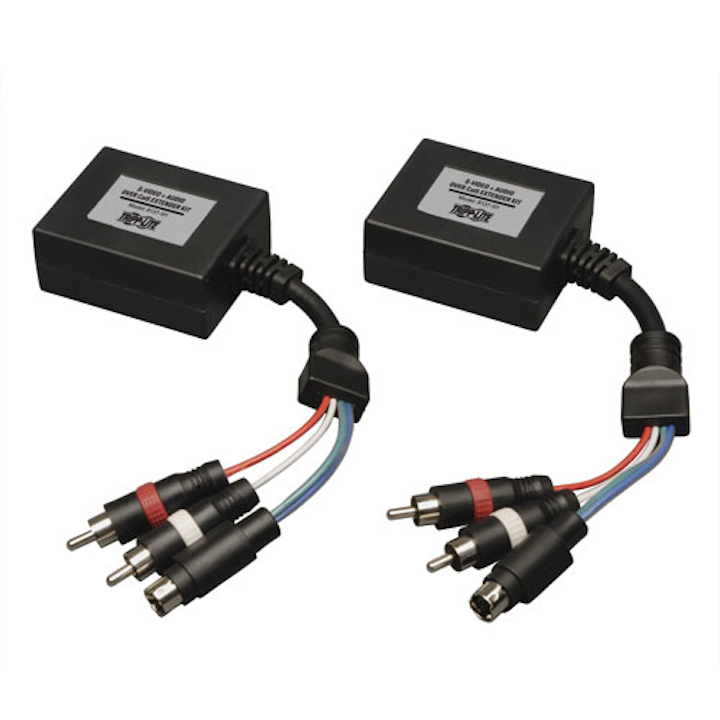 Chicago, IL -- Tripp Lite has introduced its S-Video/Stereo Audio over Cat5 Extender Kit (Model B137-101) that enables an S-Video/stereo audio signal to be extended up to 700 ft.
When used with 24AWG solid wire UTP cable, the B137-101 can transmit audio and video signals to a remote TV or projector up to 500 feet from the source. Maximum range can be extended to 700 feet by using Zero-Skew UTP cable. Over shorter distances, standard Cat5 cables may be used.
Related Product:Cat 5 extends DVI up to 100 feet
Key features and benefits of the product include:
-- Extends a 480p (60Hz) S-Video/Stereo Audio signal up to 700 ft.
-- Comes with both local and remote units
-- Built-in connectors plug directly into source and display (no need for additional cables)
-- No external power required
"S-Video/Audio is still widely used, and the B137-101, with its ability to transmit audio and video signals up to 700 feet, provides exceptional flexibility for a wide range of digital signage and display applications," said David Posner, Tripp Lite Product Manager. "Because it requires no power supply, special cables or adapters, it's simple to integrate into any system."
For more information, go to www.tripplite.com.