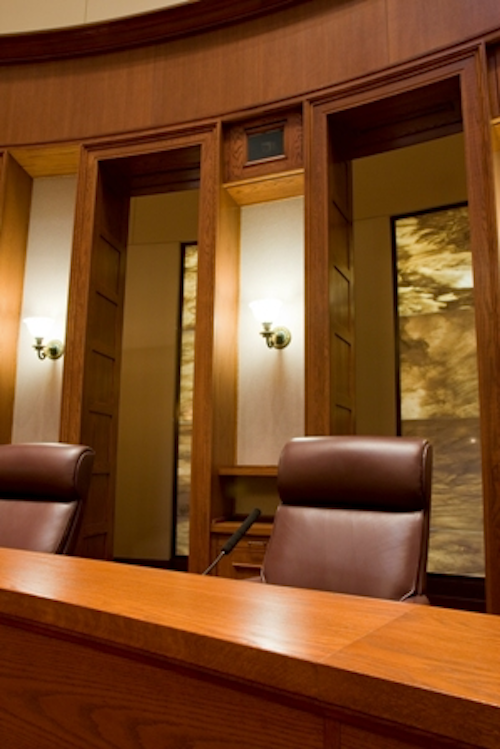 A series of cameras, including network cameras running over Category 5 cabling, recently were deployed inside the Minnesota Supreme Court. Courtroom 300 in particular, which is the larger of the two courtrooms used for video recording and streaming, has been outfitted with a system of cameras manufactured by Vaddio.
Audiovisual integrator MSpace installed the camera system. MSpace's sales engineer and system designer Tom Larson explained the product choice. "Vaddio products were chosen for three reasons: a variety of camera types, their Cat 5 cabling solution, and the hands-on, hands-free control options. The Minnesota Supreme Court now has improved video quality on all the streaming and recording sessions, and video transitioning from speaker to speaker is easy and not distracting to the viewer."
The original courtroom had stationary cameras with low-quality audio. MSpace upgraded the video system with a Vaddio ProductionVIEW FX switcher and three WallVIEW Pro 300 PTZ camera systems. The switcher features a preview window for operator control as well as RS-232 for remote control. MSpace created a voice-activated hands-free operatorless system.
The image below shows Courtroom 300 with a Vaddio camera in the photo's top center area, behind tinted glass.