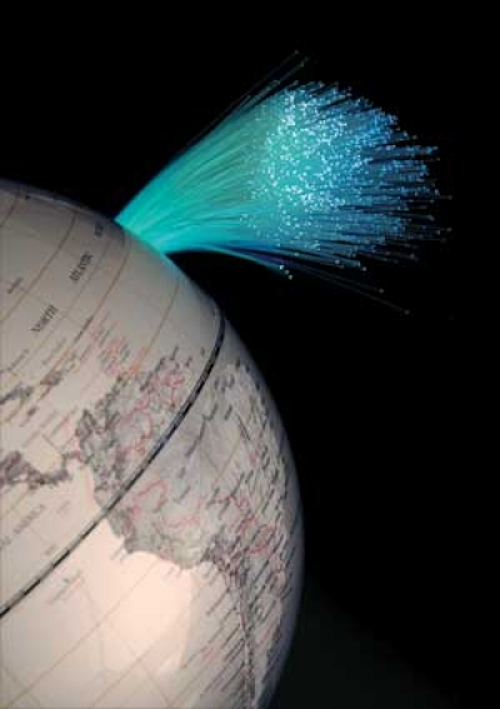 Many wise investors already have OM4 in place, even though they purchased long before the standard was finalized.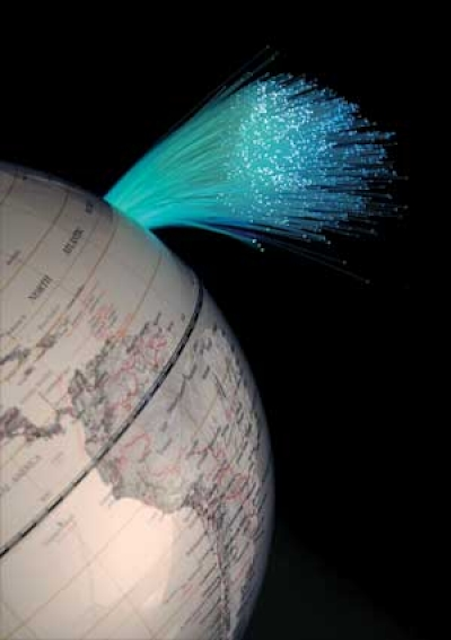 The wheels are in motion for next-generation data center applications, and the Telecommunications Industry Association (TIA; www.tiaonline.org) is in the process of approving a cabling standard that will help shape future network infrastructures around the world. Recently, TIA's TR-42 committee requested publication of its standard for optical fiber suitable for manufacturing OM4 cables. Commonly referred to as "OM4 fiber," the standard details the next level of multimode fiber performance, so when the emerging TIA-492AAAD standard went through the balloting process, it carried great purpose. With upcoming data center applications standards in preparation, most industry leaders wanted to include the latest OM4 fiber specification—specifically within 40-Gbit/sec and 100-Gbit/sec Ethernet as well as 16-Gbit/sec Fibre Channel. Bandwidth demand, data center distances, and cost were all drivers for the inclusion of this new TIA fiber standard.
Cabling coming of age
Not everyone could wait for the new OM4 standard to emerge. Early adopters have been enjoying OM4 capability for more than five years. By the time the TIA committees were voting on the new OM4 specifications, hundreds of data centers around the world were already running smoothly with next-generation, OM3-exceeding fiber cabling that would later meet OM4 standards—most of which had been installed years ahead of time. With the approval of the recent TIA-492AAAD standard, some of those same laser-optimized fiber cables that exceeded OM3 standards now meet TIA's new OM4 standards. The OM4 standard adopted the most stringent of proposals that were submitted for consideration, so cables that adhere only to less-stringent specifications cannot claim compliance for their pre-standard products. The key performance differences lie in the bandwidth specifications for which the TIA standard stipulates the following three benchmarks.
Effective modal bandwidth of at least 4,700 MHz∙km at 850 nm

Overfilled modal bandwidth of at least 3,500 MHz∙km at 850 nm

Overfilled modal bandwidth of at least 500 MHz∙km at 1,300 nm
Since 2003, network managers have followed the advice of their cabling vendors to install a multimode fiber solution that extends 10-Gbit/sec Ethernet's reach farther than OM3 cabling and better handles next-generation Ethernet speeds. Thousands of data center operators and network managers that invested in laser-optimized, OM3-exceeding fiber cable safeguarded their data center investment with innovation and future standards compliance.
We see similar success cases with each newly approved cabling standard. Whether it's the TIA's standard for Category 6A copper cabling or even the previous multimode fiber standard, OM3 back in 2002, network managers often select infrastructure solutions that meet and exceed current standards in order to achieve optimal distances and increased bandwidth in data centers, all while inadvertently becoming compliant with the next standard. Network infrastructure solutions leaders remain at the pulse of industry trends and carry a "sixth sense" about which way standards will lean. Consequently, one can find new cutting-edge solutions on the market that become the pacesetters for future standards.
Ethernet, Fibre Channel evolve
The adoption of this new fiber standard within upcoming applications standards validates the ability of the TIA's OM4 specification to address the needs of data center applications. In May 2009, the IEEE 802.3ba Task Force referenced the TIA's OM4 document within the organization's emerging 40-Gbit and 100-Gbit Ethernet standard, wherein parallel transmission on multimode fibers will provide low-cost optical connectivity. Transmission rates of 40 Gbits/sec are already here and 100-Gbit/sec rates are only a few years out from being commonplace in the data center. With OM4 cabling able to equally support both rates, multimode fiber proves to be a cost-effective solution for those looking to "futureproof" their data center investment.
ANSI INCITS T11 also agreed to specify OM4 in its next revision, FC-PI-5, that will define 16-gigabit Fibre Channel, drafting in 2009. Technology choices for the new Fibre Channel standard are forming and include using serial transmission (i.e. a single lane) with 850-nanometer lasers for which the fiber has been optimized. Additionally, OM4 will be specified for 8- and 4-gigabit Fibre Channel rates as a retroactively compatible and reach-enhancing medium.
The multimode effect
Parallel transmission solutions employing multiple multimode fibers are the most cost-efficient fiber solution available for data rates that exceed the modulation capability of today's 850-nm lasers, such as 40 Gbits/sec and 100 Gbits/sec, which is why this technique was selected by IEEE 802.3 for next-generation Ethernet. Deploying a multimode cabling infrastructure that offers a migration path to parallel transmission, with the option to use either multiple fibers or multiple wavelengths, prepares the network for these higher data rates at the lowest total cost.
There is no doubt that singlemode systems can achieve great distances on just two fibers, but when it comes to the data center, deploying a singlemode solution designed to reach 10,000 meters is vast overkill in both capability and cost. In the data center, multimode solutions are the perfect fit, with OM3 being specified in the emerging Ethernet standard to support 100 meters. But about 15% of the distances are longer than 100 meters, and often OM4 can easily support those distances. Your best investment is in an array-connectivity-based multimode fiber solution that supports longer reaches, higher data rates, broader wavelength spectrum, and parallel connectivity for future applications.
Driving standardization
With the demand for higher broadband speeds, it was essential to include laser-optimized multimode fiber as one of the ideal pathways to supporting future networks. OM4 is a "universal medium" and supports all existing multimode applications, which is just one of the many reasons it was imperative that OM4 receive standardization in the telecommunications industry.
OM4 solutions also maximize cabling design flexibility for 850-nm laser applications up to 100 Gbits/sec, extending reach of multimode fiber, stretching power budgets to provide more operating margin and support a greater number of connection points, thereby maximizing the utility of the lowest-cost and lowest-power optical transceivers. Expect OM4 fiber solutions to make themselves at home in data centers today and in the future.
---
Paul Kolesar is principal fiber systems engineer and standards representative for CommScope (www.commscope.com). He contributes to the development of standards within TIA, ISO, IEC, IEEE, INCITS, and chairs the TIA TR-42.11 Subcommittee on Optical Fiber Systems.
More Cabling Installation & Maintenance Current Issue Articles
More Cabling Installation & Maintenance Archives Issue Articles