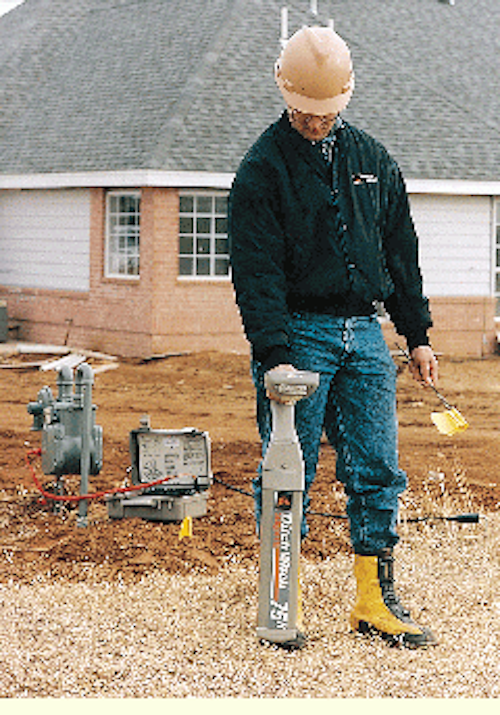 Gail Leach Carvelli
When first introduced approximately 40 years ago, underground locators needed to do little more than find buried water, gas, or sewer lines. Today, locating has become more complex as telecommunications cables join utility lines in the underground environment. Surprisingly, though, today`s underground cable locators rely on the same basic technology found in their early counterparts--injecting an electrical signal onto the cable being located.
David Long, data communications sales and marketing manager for ideal Industries Inc. (Sycamore, IL), attributes this conservative history to the job that these devices do. "There really is not much you can do when tracing buried cables," he explains. "It`s a relatively simple procedure."
However, this simple procedure comes in handy in outside-plant environments, where you need to know the location of a cable before the backhoe rips up earth near the buried cable. Locators can also find problem-stricken telecommunications cables. What sets these tools apart from their inside-plant counterparts (tone generators and probes), says Doug Balkman, senior product development engineer for 3M Telecom Systems Div. (Austin, TX), is that they need to be able to differentiate the target cable from other nearby cables and underground utilities, and provide an estimate of depth.
"Usually, you are tracing a cable that is four or five feet underground in the vicinity of other services that may be a lot closer to the surface. But with premises wiring, the cable is located on the other side of the sheet rock and the locator is about six inches from the cable," Balkman notes. "In an underground environment, you are dealing with significantly greater distances and complexity, which requires a more powerful transmitter and a more sophisticated receiver."
Because locating has taken on increasing significance in recent years as more and more cables are buried underground, a number of manufacturers have begun producing these products. Some of the most well-known manufacturers include 3M Telecom Systems Div., ideal Industries, Radiodetection Corp. (Mahwah, NJ), Metrotech Corp. (Sunnyvale, CA), avo International (Blue Bell, PA), and Subsite (Perry, OK).
Anatomy of underground cable locator
Since its development, the cable locator has generally consisted of two parts--a transmitter and a receiver. The transmitter puts an electrical signal onto the cable or pipe being traced, while the receiver picks up that signal, allowing the locator operator to trace the signal`s path and follow the cable being located.
The electromagnetic field created by the transmitter can usually be set to a specific frequency, depending on the type of conductor in the cable. Frequency choices can range from less than 1 kilohertz to about 480 kHz. With this range of frequencies, it is important to keep one thing in mind, according to Jim Grimes, Metrotech regional manager. "You want to start out at the lowest frequency, and if that frequency works, don`t change it," he explains. "Lower frequencies seem to bleed over less and stay on the conductor you are attached to better."
While the basic technology for locating hasn`t changed much, the ways for getting the signal onto the cable have. In addition to passive signals, which do not require the use of a transmitter, the three most common methods of sending signals are direct connect, general induction, and inductive coupling. In the inductive coupling method, the cable must be grounded to form a complete circuit path.
As its name implies, the direct-connect method allows you to physically attach your transmitter to the cable to be located. That may mean connecting at a cabinet or a pedestal and then gaining access to the shield that surrounds the cable, which is usually grounded at this point.
If directly attaching to the cable is impossible, then the induction method may be the logical choice. Here, you place the transmitter on the ground directly over the cable. Once the transmitter is turned on, it induces a signal into any nearby conductor within its range. This, of course, can lead to problems if there are multiple cables buried within close proximity because the signal could be picked up on a cable other than the one you are trying to trace.
Although inductive coupling doesn`t let the user directly connect to the cable, it provides a higher level of confidence than does general induction. It uses a donut-shaped coupling device that surrounds the cable and emits a signal onto the cable.
Meeting the challenge
3M`s Balkman says his company`s Dynatel series of cable locators can operate in these three operating modes using standard and optional accessories. For example, Model 2250 offers a passive trace frequency (50/60 hertz), as well as four active trace frequencies: 577 Hz, 8 kHz, 33 kHz, and 200 kHz.
3M also offers the ScotchMark Electronic Marker System (ems), which can be used to mark significant features on a cable, as well as for marking the path. This product is especially useful for fiber-optic cables because some contain no metallic strength members and, therefore, cannot be traced by conventional cable-locating equipment.
Available in a durable carrying case, ideal`s 62-135 Underground Cable Location Kit can generate and send a 447.5-kHz modulated RF signal of about 1000 Hz along the conductor being traced with either the direct-connect or inductive-coupling method.
Metrotech`s series of locators range from an audio-frequency line locator (Model 9850) to dual- and triple-frequency locators (Models 9860 and 9890, respectively). Both Models 9860 and 9890 offer an automatic feature that selects the best frequency for the cable being traced.
Radiodetection Corp. also offers a line of locators that have several frequency ranges, as well as operating modes for direct connection, inductive coupling, and general induction. For example, the hctx2 Transmitter offers nine frequency ranges for direct connection, with three of those also usable for induction methods.
The 75R/75T locators from Subsite can also operate in direct-connect, inductive-coupling, and general-induction modes, with simultaneous-frequency transmission. The 75R uses digital signal processing for locating, and the 75T transmits simultaneously at an 8- and 29-kHz option. With this method, an alternate signal is available if one is difficult to detect.
On the receiving end, today`s locators offer a variety of modes to detect the signal being sent, among them peak, null, and differential. With peak mode, the receiver`s speaker volume increases as the antenna crosses the cable. Null mode works the opposite way--the speaker falls silent as the antenna passes over the cable. Differential mode, on the other hand, indicates the position of the cable relative to the receiver.
3M`s Balkman says the Dynatel 2250 and 2273 locators offer all three locate modes. "Using all three allows the user to confirm that he has an accurate locate and a good depth estimate," he adds. "A locator with only a single mode provides very limited information. If there are multiple cables in the area, the electromagnetic field around the target cable may be distorted, causing the position indicated by the locator to be off, sometimes by as much as a foot or more. If a locator has multiple modes, it will be able to detect this condition."
The need for a receiver to provide an accurate estimate of the cable depth has become increasingly important in recent years. Balkman explains, "If a customer is going to be digging in an area where cables or other utilities are located, he must know the depth so that he can avoid damaging them. Liability from such damage can be disastrous."
Jerry Palmer, national sales manager for Radiodetection, says his company is working aggressively on this problem. In fact, his company recently worked with at&t to develop absolute current identification, a new feature that will positively identify the cable.
Manufacturers have also made improvements to the receiver`s display screen so that they are easier to read.
With additional features, users can expect to pay more for locators, which can range in price from $500 to more than $10,000. Locators that are also designed to locate deeply buried underground pipes, such as those for water, sewer, and gas, will cost more than those used solely for telecommunications, says ideal`s Long.
"Our units are on the low end as far as cost is concerned," he explains. "And of course you get a trade-off there in what the locator can do. For the electrical contractor and telecommunications cabling-plant service professionals, a product that sells for between $700 and $1000 should meet their needs."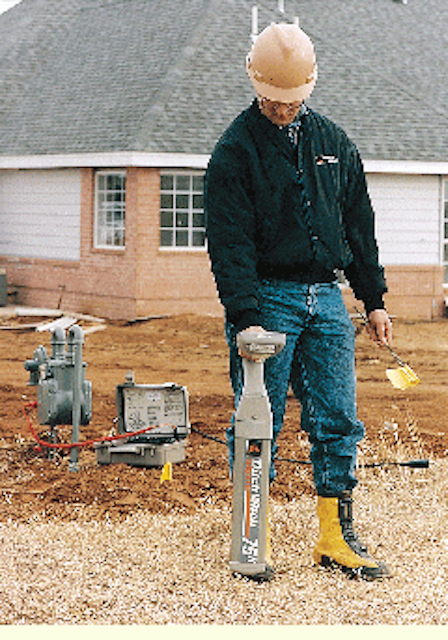 Click here to enlarge image
A technician uses the Ditch Witch Model 75R underground cable locator from Subsite (Perry, OK).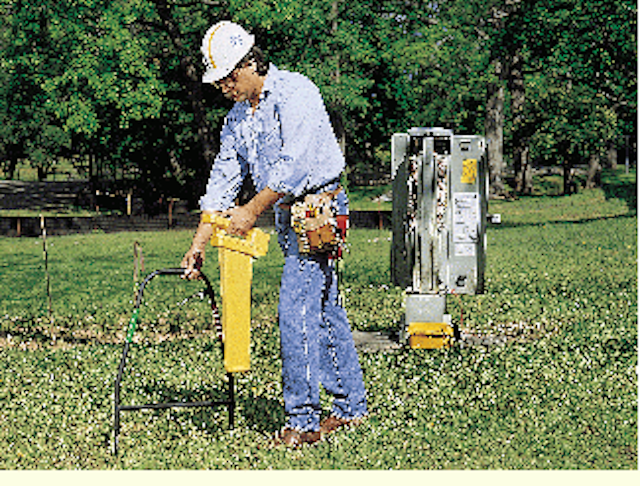 Click here to enlarge image
The Dynatel 2273 series cable/fault locator from 3M Telecom Systems Div. (Austin, TX) traces the path of underground cables while simultaneously locating sheath faults.