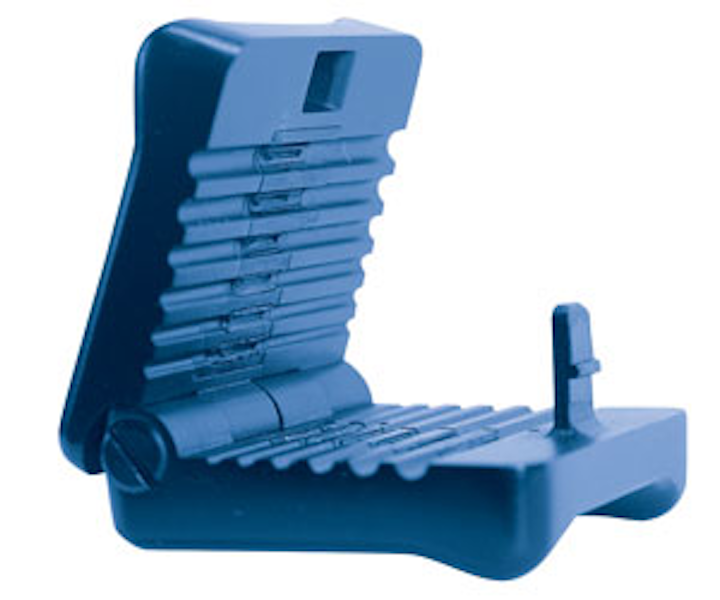 From the April, 2015 Issue of Cabling Installation & Maintenance Magazine
:: Midspan slitter
The Midspan Slitter MS-6 from Jonard Tools is designed to provide easy access to optical fibers in loose buffer tubes between 1.2 and 3 mm in diameter. "With six precision grooves, buffer-tube slitting is done without damage to the fiber, and the blades are replaceable," Jonard says. Groove sizes are 1.2 to 1.5 mm, 1.5 to 1.8 mm, 1.8 to 2.1 mm, 2.1 to 2.5 mm, 2.5 to 2.9 mm, and 2.9 to 3.3 mm.
Jonard Tools
jonard.com
:: Fiber stripper with IPX1 waterproof protection
Sumitomo Electric Lightwave says its JR-6 is the industry's first hot jacket remover with IPX1 waterproof protection. The 2- to 12- and single-fiber stripper features shock-resistant and waterproof attributes, designed for optimum performance for easy fiber-coating removal in harsh work environments.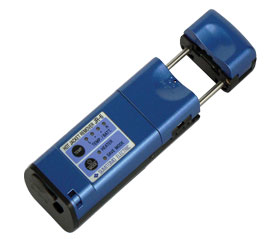 "The JR-6 is compact, yet rugged, and also features four temperature settings for maximum performance control," Sumitomo Electric Lightwave explains. "Designed for user friendliness, the JR-6 includes a console panel located on top for ease of operation, bright LED lighting for easier viewing of remover settings, and power-save and auto-power-off functions."
The JR-6 can be powered by the fusion splicer's 12V DC output, the included AC/DC adapter, or the internal rechargeable battery. The remover features an ergonomic design for improved maneuverability, Sumitomo Electric Lightwave explains, thereby eliminating hand fatigue. The required stripping force has been reduced by 30 percent compared to other conventional stripper tools, the company adds. The JR-6 joins Sumitomo's JR-MO3 and JR-25 advanced stripper tool line.
Sumitomo Electric Lightwave
sumitomoelectric.com
:: Five-in-one stripper
Greenlee Communications' PA1171 fiber-optic five-in-one stripper is capable of stripping 2.0- to 2.4-mm and 2.8- to 3.0-mm outer jackets, 2.0- to 3.0-mm loose tube jackets, 900-micron jacket and 250-micron acrylic coatings. The five fiber-stripping positions allow the technician to meet all fiber-stripping requirements with one tool, rather than having to carry multiple tools.
The company explains that the ergonomic design prevents awkward wrist bends and employs a comfortable rubber grip, which allows for accurate, reliable and safe fiber stripping. The blades are made of precision high-carbon steel, which reduces the chance of damaging the exposed fiber during the stripping process.
Greenlee Communications
greenleecommunications.com
:: Stripper for halogen-free-insulated wires
The stripax ULtimate from Weidmuller is a high-precision instrument aimed at certain electrical applications. The company says the stripper is "designed to strip wires that have tough, halogen-free insulation." Weidmuller adds the tool simplifies and reduces wire-preparation time. "Halogen-free insulating materials are rapidly becoming mandatory in applications such as wind turbines, where exposure to harsh conditions and extreme environments is common," the company notes.
The stripax ULtimate's blade set allows users to strip most halogen-free insulation materials, as well as other tough insulation types, from 24 to 10 AWG, up to a length of 1 inch, Weidmuller says. The tool features a three-stage partial stripping function to retain a portion of stripped insulation on the tip of the conductors.
Weidmuller
weidmuller.com
:: Duct slitter
General Machine Products Company's Cordless Duct Slitter is powered by a Makita 12V lithium-ion battery, and is engineered to slit at precise depths. By using interchangeable base plates, the unit offers an adjustable cutting depth on 1- to 5-inch conduits, ducts and innerducts. The slitter also provides orbital cuts on 1- to 2-inch innerducts.
GMP explains that with a blade speed of 1,400 RPM and a blade diameter of 3.38 inches (85 mm), the slitter's base plate ensures a straight cut with a blower function to remove sawdust from the cutting line via its dust-extraction port located at the top of the machine. The base plate also bevels up to 45 degrees for angled cuts. Replacement blades, battery charger, and optional canvas storage bag are also available.
General Machine Products Company
gmptools.com
More CIM Articles
Archived CIM Issues