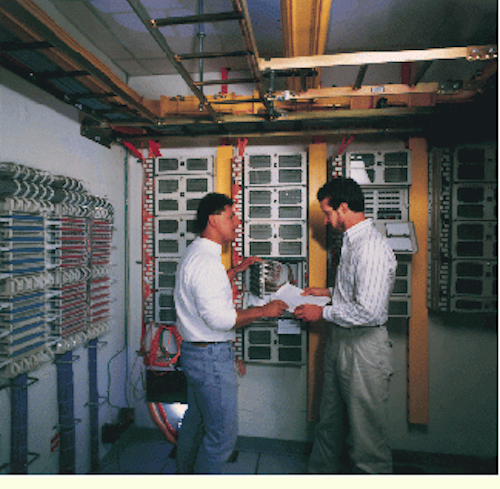 The Berkeley team created a network flexible enough to support the demands of teaching, production and research.
Sandra McWilliams,
ADC Telecommunications
The University of California at Berkeley has taken a great step toward the future by running fiber extensively throughout Soda Hall, its new state-of-the-art computer science center. Since the building`s grand opening last year, the fiber distribution system has served as a valuable platform for supporting future networking needs.
When the university`s network design team planned the cabling system for Soda Hall, it wanted to create a network flexible enough to support the demands of teaching, production and research, for today and well into the future.
The team elected to run fiber extensively throughout the building and ultimately settled on a fiber distribution system that encompasses flexible, lightweight fiber-optic patch panels to deliver fiber to the desktop and ensure flexibility that will accommodate network growth.
In addition to delivering fiber to more than 900 desktop locations, the fiber distribution system manages more than 1000 fibers terminating at the network center. The patch panels are an economical and efficient solution for managing fiber-optic cable and provide a convenient point for terminating, connecting and splicing fiber-optic cables. The Berkeley team chose ADC Telecommunications` FL2000 fiber distribution system for the installation.
The Soda Hall network incorporates 128-strand multimode and 24-strand singlemode fiber cable runs to each of its seven floors, with 24-strand singlemode and multimode cables between floors. Two strands run to each workstation, resulting in more than 6000 terminations.
Soda Hall`s system is used primarily to distribute riser data to and from Synoptics 5000 hubs for distribution via 10Base-T Ethernet to the desktop, to run asynchronous transfer mode to the desktop, and to connect fiber distributed data interface rings through connectors to the desktop. The infrastructure is highly organized, yet flexible enough to allow new hardware to be brought in and new networks to be added or configured.
Growing fiber-optic networks are easily accommodated with modular patch panels, many of which can be wall-mounted. Rear access is via a pivoted front-panel design. For small to medium-sized fiber networks, or for enterprise network applications, many fiber-optic patch panels now include termination and splice/storage modules that can accommodate 12, 24, 48, 72 or 96 fibers and can be mounted in a rack or cabinet, or on the wall. The Soda Hall network primarily consists of wall-mounted, 96-fiber patch panels; the installation also includes 72- and 24-fiber panels.
At the heart of Soda Hall`s fiber-optic patch panels and wall-mount boxes is a modular, six-pack connector plug-in that enables network managers to add capacity to the fiber panels in increments of six. Adding fiber components in small increments holds down expenses by delaying the purchase of additional fiber components until they are needed for network growth.
Managing fiber cable runs
Ensuring that fiber-optic cable was properly routed and managed was another issue that the Berkeley team had to address, because the fiber-optic patch panels accommodate the use and storage of long patch cables. A good fiber management and trough system is highly flexible and provides vertical and horizontal cable protection for the entire fiber distribution system.
Fiber management should include protection of optical fibers that run beneath raised computer-room floors and above suspended ceilings by physically separating them from copper communications cables, power cables, ground cables, heating/ventilating ducts, water pipes and the many other obstructions commonly encountered in plenum air spaces. Additional safeguards that should be built into the trough system include smooth edges and minimum bend radius. Easy, push-together assembly simplifies installation in confined areas and enables expansion.
The Berkeley team settled on ADC`s Fiberguide fiber management and trough system. According to John McKay at Valley Communications, the consulting company that managed the project: "Everything changes once you`re actually out there. The racks end up in a different space, specifications turn out to be different, and so on. The Fiberguide system is like an erector set; you can just keep moving it until it`s right."
For faculty, students and staff, networking within Soda Hall breaks down into three main functions--teaching, production and research. For teaching, there are large laboratories that predominately use 10Base-T Ethernet, with workstations for instructional networking and videoconferencing. The combination of high flexibility and structure is proving ideal for setting up research environments. The production network provides students and staff with their link to the Internet and the outside world through desktop connectivity and E-mail.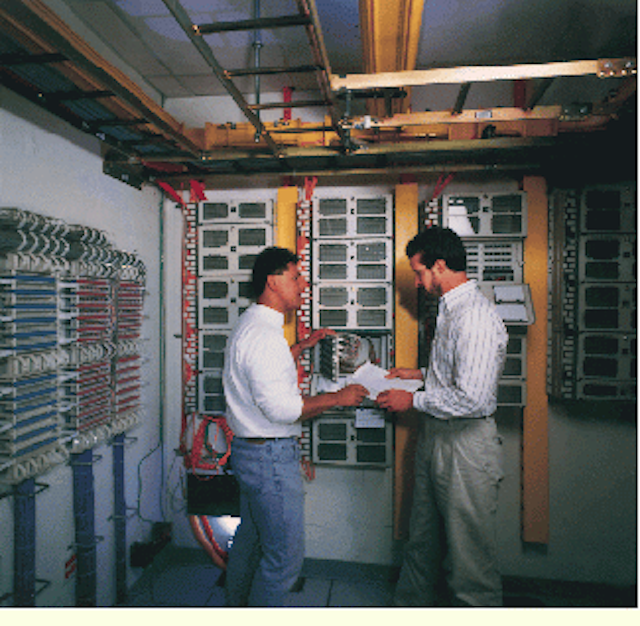 Click here to enlarge image
The fiber distribution system at the University of California at Berkeley comprises wall-mounted fiber-optic patch panels with rear access.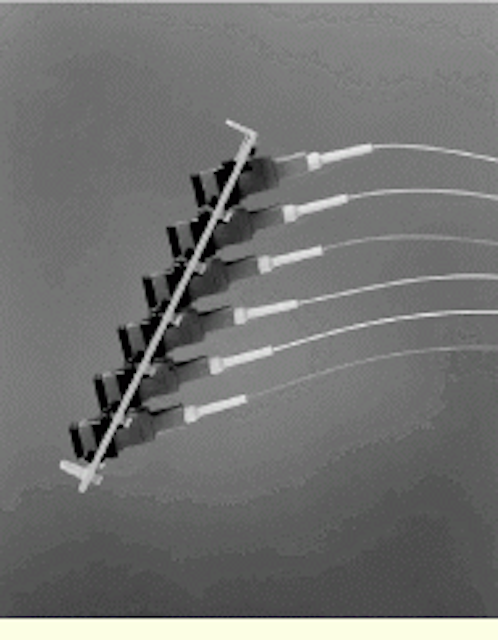 Click here to enlarge image
At the heart of the fiber-optic patch panels are six-pack plug-in modules with removable angled retainers. These facilitate installation and cable management.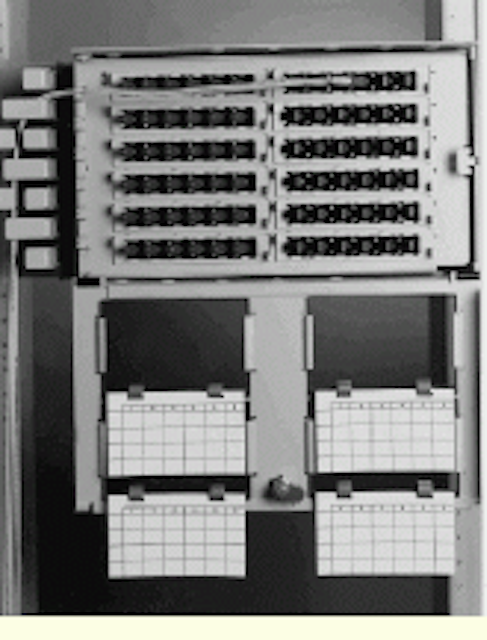 Click here to enlarge image
Fiber-optic patch panels such as ADC Telecommunications` Flexlight 2000, provide termination, splicing and storage capabilities for in-building cables, outside-plant cables and fiber-optic terminal equipment patch cords.
Sandra McWilliams is product manager for fiber-optic products at ADC Telecommunications, in Minneapolis.