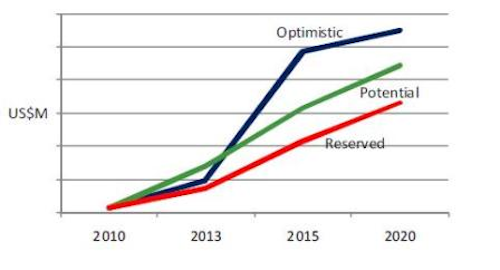 During the summer of 2011 BSRIA carried out a "hot-topic study" on the topic of passive optical LAN. The study's purpose, BSRIA says, was "to assess the issues, the cable suppliers, and the reality of currently installed projects and to determine the potential market replacement value."
The research firm further explained: "With the ever-increasing demands for higher bandwidths even within the enterprise and on campus, this relatively new system called passive optical LAN has been introduced to the market whereby a tried-and-tested optical fiber access network technology has been adjusted to on-premise requirements. Over the last couple years Motorola and Tellabs have been selling a singlemode-fiber system using their access network optical network terminal (ONT) as a replacement for the current traditional copper and fiber local area network. The optical fiber LAN system is also called various other names in the marketplace, such as optical LAN solution and optical enterprise solution.
"The prospect of a potentially greener, more energy-efficient, long-life, highly secure system using passive splitting instead of expensive switches, with a reduced total cost of ownership, has perturbed some suppliers of copper cabling systems and those involved with multimode fiber systems."
BSRIA points out that in enterprise environments, 78 percent of worldwide systems are currently copper, and fiber cabling is mainly used in backbone and campus applications. That fiber is usually multimode rather than singlemode, depending on the country, BSRIA adds.
The report, which sells for 2,000 British pounds, shows current and planned applications for passive optical LANs as well as the verticals, countries and situations where it is being installed. BSRIA says the study also answers some questions that have come up about the security, implementation and green credentials of passive optical LANs. The graph that appears at the bottom of this page is from the report, indicating the overall mindset of those from whom BSRIA obtained information - product suppliers, contractors involved in current projects, and end-users.