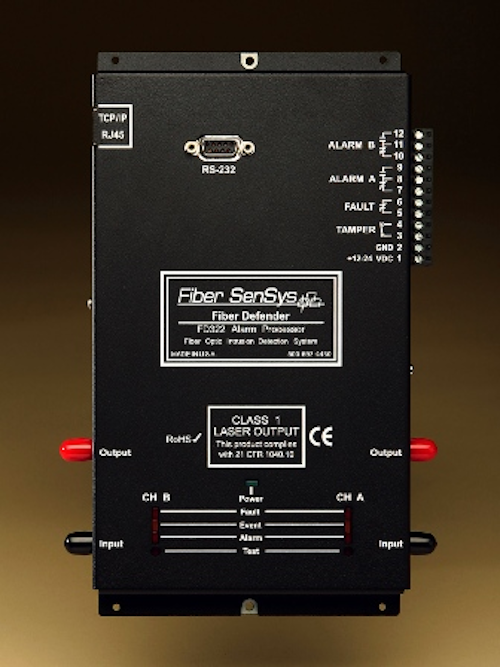 The FD322 Fiber-Optic Perimeter Detection System from Fiber SenSys incorporates the manufacturer's proprietary technology that has been deployed in its Fiber Defender system for years. The FD322 is described as an "easy-to-use value-priced sensor." It features two zones capable of handling up to 500 meters of sensing cable per zone.
Fiber SenSys says that until now, the price of fiber-optic sensor-based perimeter protection has been prohibitive for many applications. This new technology addresses industrial, commercial and retail applications with a cost-competitive solution, the company adds.
It detects intruders attempting to get over, under or through a perimeter fence. Fiber SenSys explains, "Sophisticated algorithms distinguish betwee intruders and nuisance alarms that might be caused by wind or small animals. Unlike metallic (coaxial) sensors, the FD322 uses advanced fiber-optic sensing that is unaffected by harsh environments, including UV radiation, moisture, salt or even lightning strikes."