Media converter facilitates 10G to 40km
Aaxeon Technologies' FCI-5002-SFP+ complies with IEEE 802.3ae and supports 3R optical signal regeneration.
Oct 2nd, 2012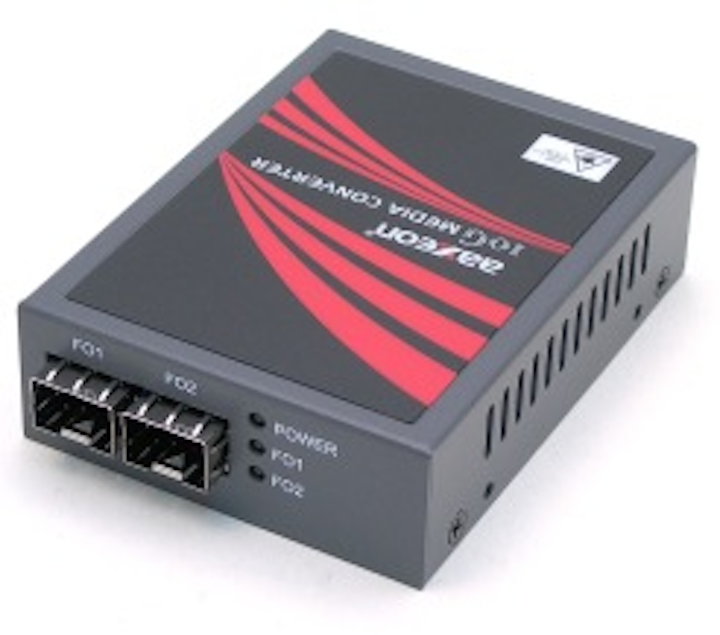 Aaxeon Technologies' FCI-5002-SFP+ media converter, the first 10-Gbit/sec speed converter from Aaxeon, offers two SFP+ ports and provides a point-to-point fiber connection for long-distance deployment. IEEE 802.3ae 10GBaseR-compliant, the converter accommodates SFP plug-and-play modules that can extend the reach of a fiber link to 40 kilometers. The modules are sold separately.
The converter comes with a five-year warranty and is compatible with the manufacturer's FCU-Rack16 series.
"When transmitting long distances, fiber transmission systems can be affected by many factors such as noise, dispersion, crosstalk," Aaxeon noted when announcing the FCU-5002-SFP+'s release. "The media converter's 3R signal regeneration relays or regenerates the optical signal that may have been degraded during the transmission, therefore allowing the signal to reach longer distances without fear of instability or degradation."