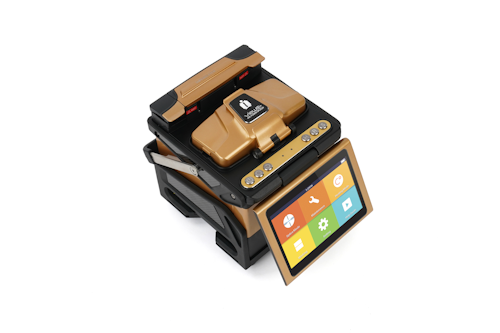 INNO Instrument Inc. now offers the View 8+, a core-alignment fusion splicer that the company says addresses challenges that network operators face to enhance their networks to keep up with unprecedented demand.
"View 8+ is a premium core-alignment splicer … offering maximum efficiency by reducing splice and heating time to a matter of seconds," the company said when introducing the splicer. "In conjunction with the new INNO mobile application, operators are now able to manage splicer and splice data in a more-efficient and comprehendible way, boosting efficiency and saving valuable time when rolling out fiber-to-the-home networks."
Gil Perez, director of sales for North America at INNO Instrument America, commented, "FTTH installations can be difficult and labor-intensive. To ensure they are efficient and reliable, fiber-optic cables need to be spliced and connected with precision and accuracy in a timely manner. The View 8+ is designed to increase the speed at which FTTH installations can become a reality across the world."
INNO Instrument explained the View 8+ was designed with ease and productivity in mind, saying the splicer's design is meant "to satisfy the most-demanding professionals who require the highest performances on the go. The combination of a user-friendly 5-inch HD LCD monitor and a mobile application which is accessible over WIFI networks, makes the View 8+ a valuable product for increasing productivity and save time during installation."
The mobile app is available for iOS and Android. It includes functions such as training videos, splicer management, data management, and report generation.
"With its dedicated WiFi application, the View 8+ enhances practicality, allowing professionals to check the work progress simply from their smartphone," INNO Instrument said. "All generated data can be recorded and stored in a PDF, making it easier and more efficient for installers to organize and manage their data. The app also includes a locking feature, which secures the connection between the application's device and the View 8+ to guarantee reliable working during installation."