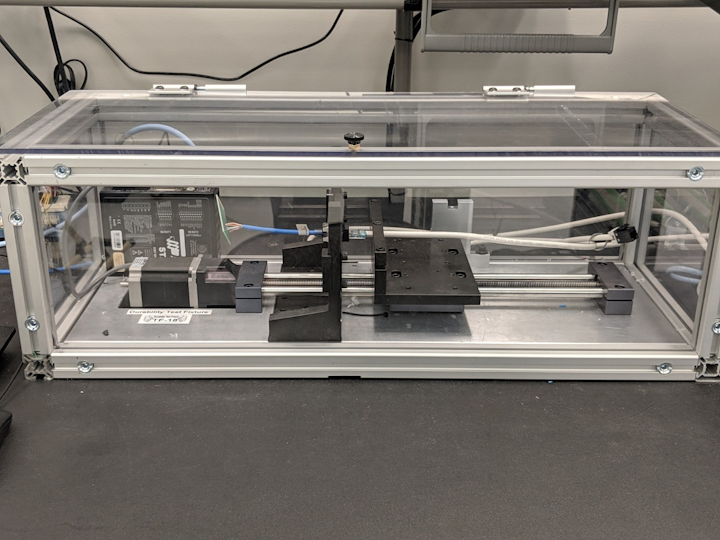 In 2018 CommScope opened a research and development laboratory in Greensboro, North Carolina. The company has used the lab to trial next-generation Power over Ethernet (PoE) applications to verify the performance and safety of the structured cabling systems that support PoE—particularly regarding thermal performance in different real-world installation conditions.
CommScope shared with us these photos from the lab, and we're pleased to share them with you.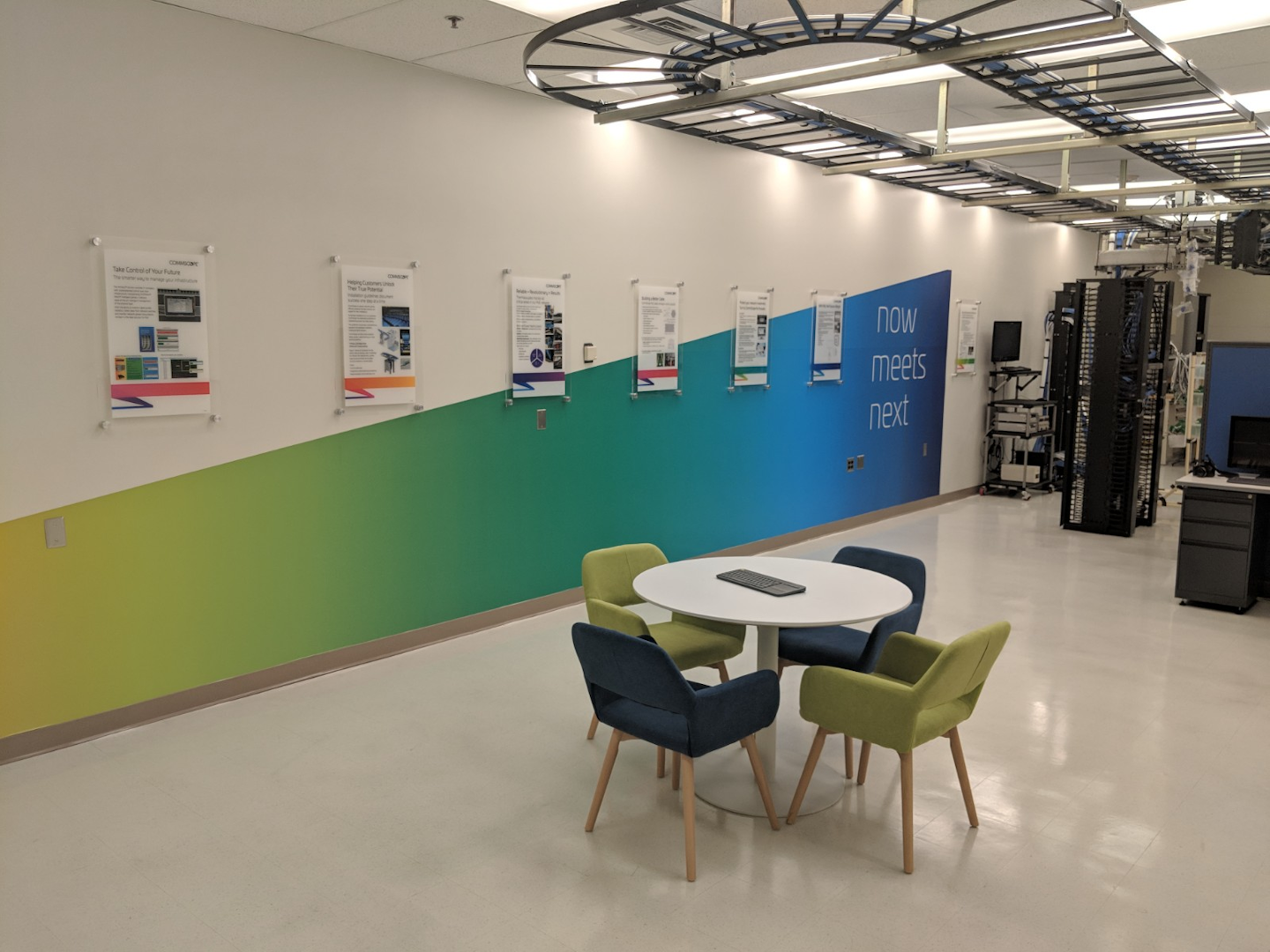 At the lab's entrance, workers and visitors are greeted with a space for collaborative work and a look at the cable-support and -management systems within the facility.
---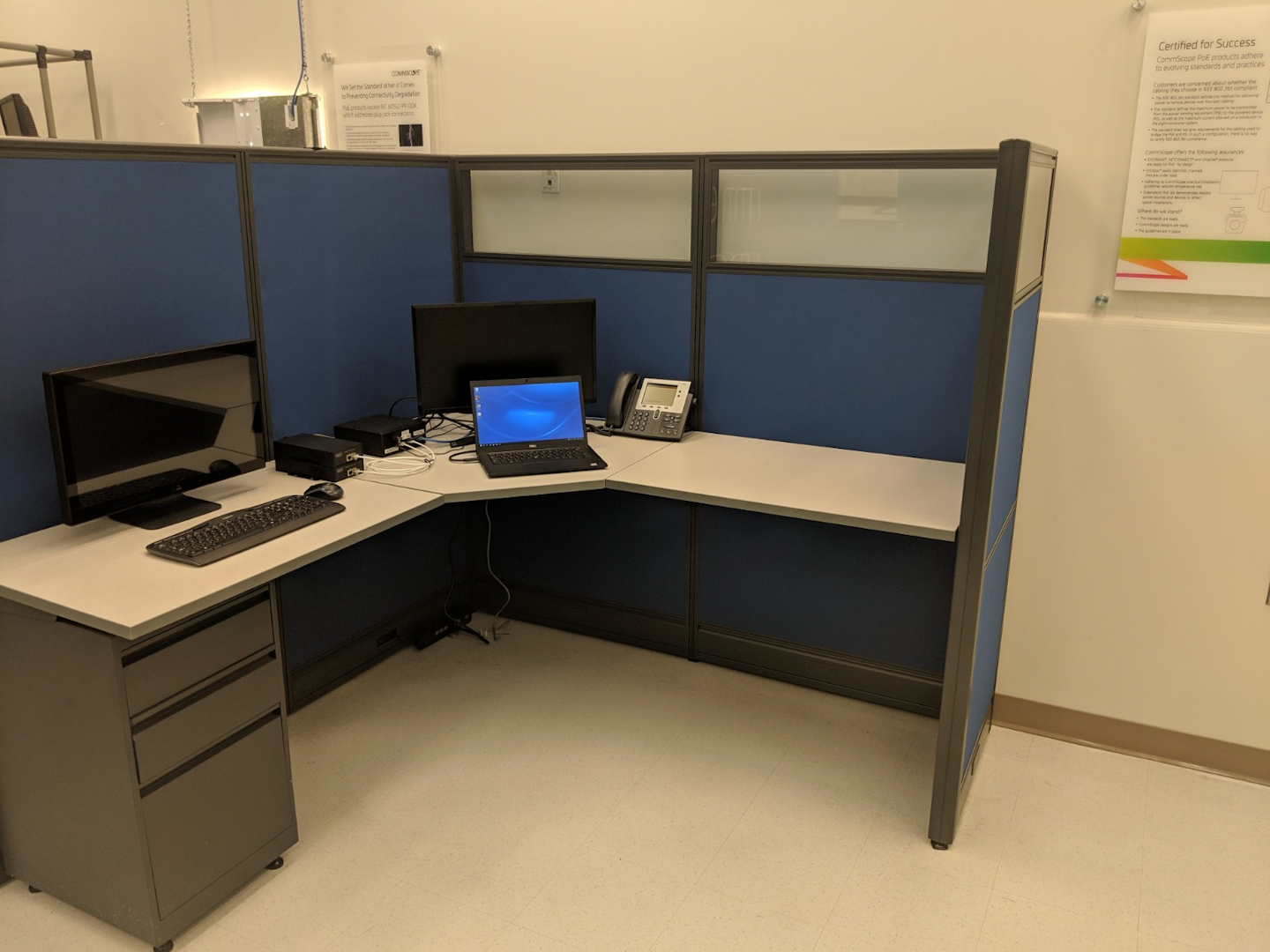 CommScope built an office workstation in its R&D lab to put Power over Ethernet products and systems in real-world environments. In this space, PoE powers the IP phone and the video display.
---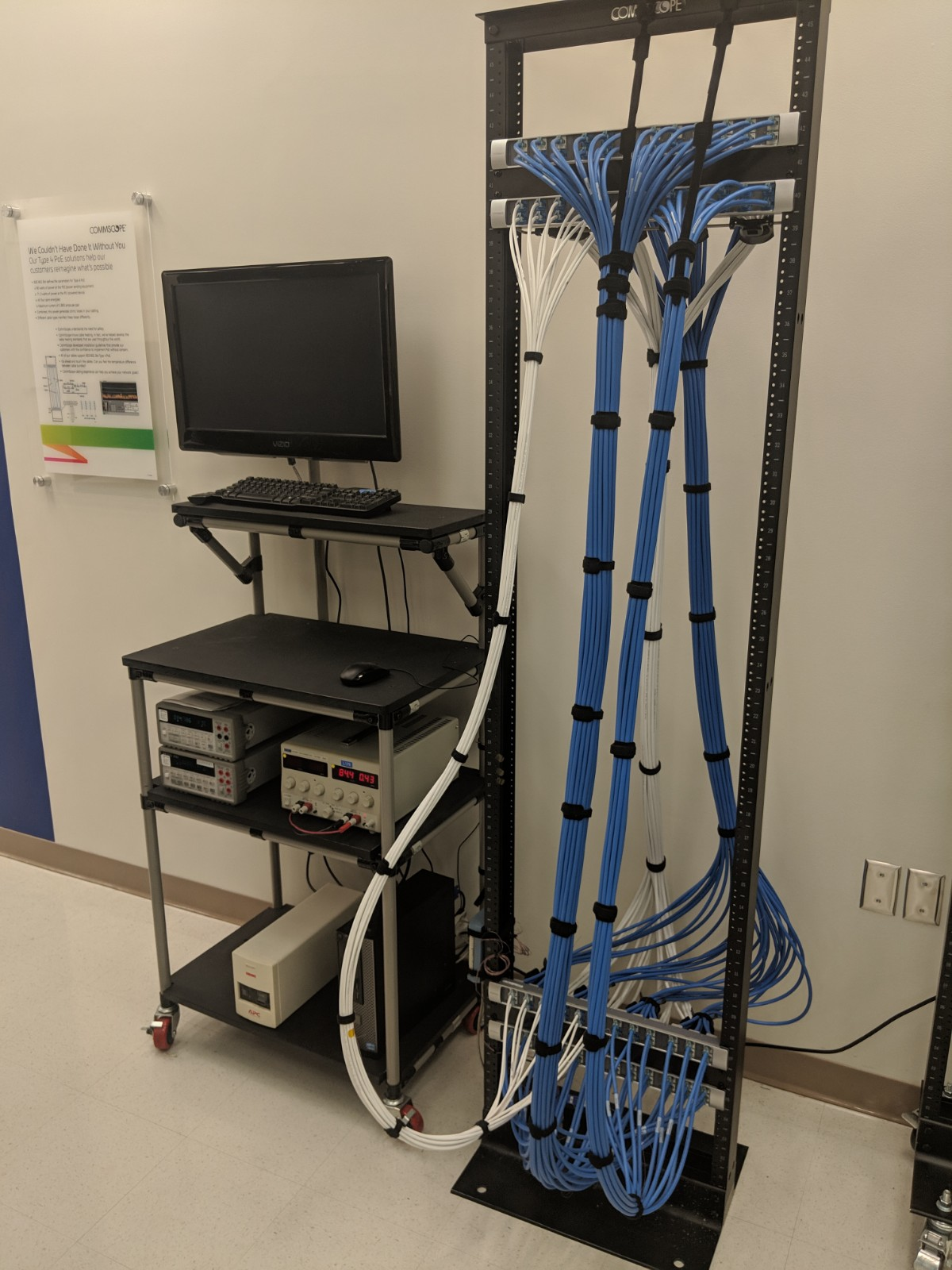 Here, CommScope measures the temperature rise of cable bundles carrying new-generation Power over Ethernet direct-current power.
---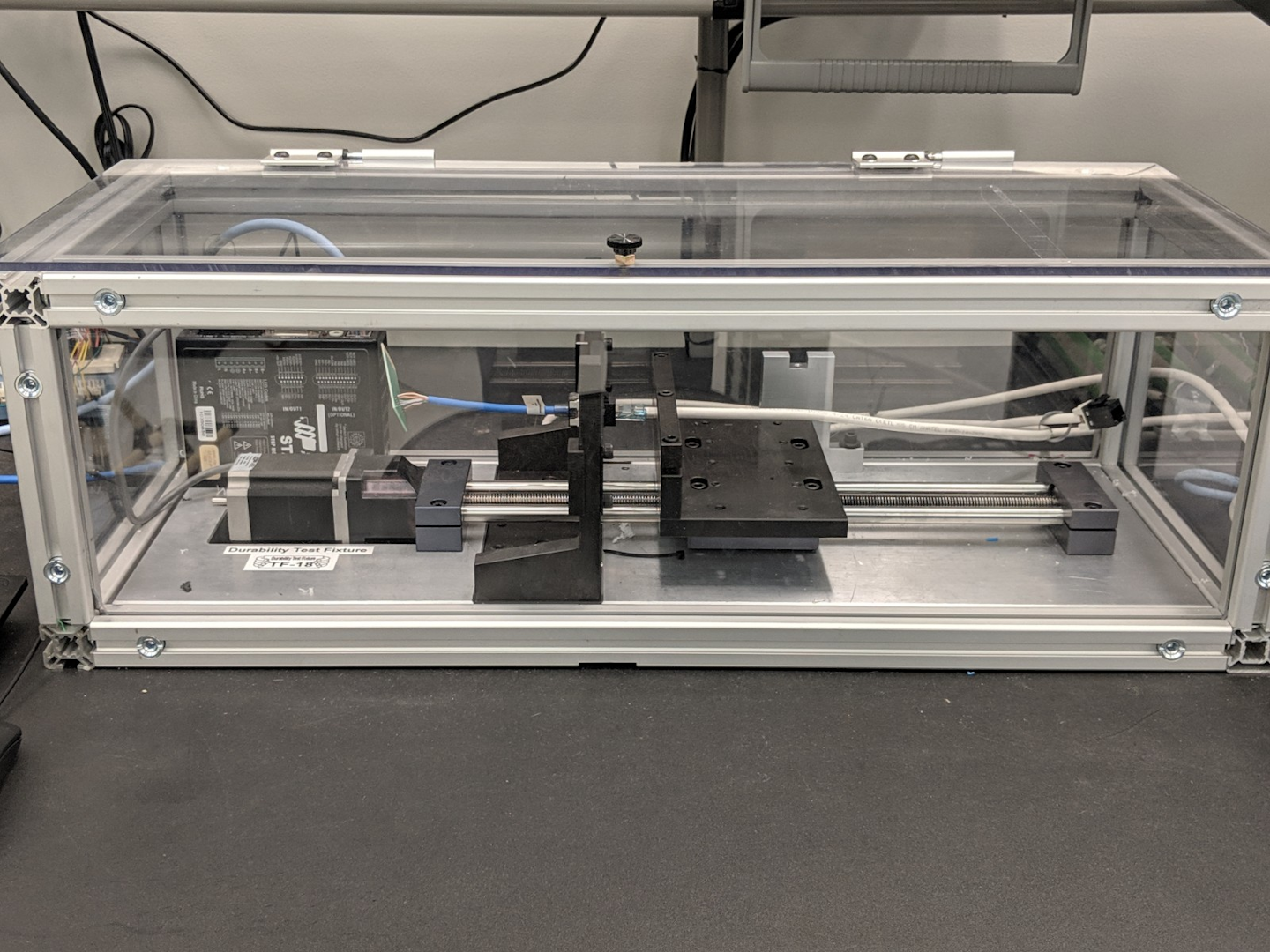 This fixture in CommScope's R&D lab enables the company to test the impact of mating and unmating 8P8C plug-jack connections.