USConec, a specialist in the design and development of high-density optical interconnects, and Rosenberger, a global expert in fiber optics, have announced a collaboration in the deployment of USConec's MDC 3X density solution for hyperscale data centers and other applications.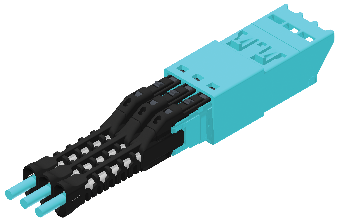 Offering 3X the density of duplex LC connectors, the MDC duplex connector offers simple insertion/extraction using a built-in push/pull boot, and field-polarity configurability. This ensures the MDC platform meets today's challenges of high-density fiber management in data center environments. Transferring proven 1.25mm ferrule technology from LC connectors ensures performance and reliability expected by installers, notes the companies.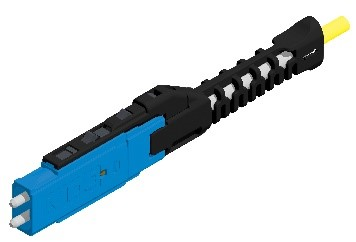 Rosenberger is developing various cable and fiber management solutions incorporating the MDC and displayed some of them at the 2019 BICSI Fall show, which took place September 30-October 2 in Las Vegas. Visitors to Rosenberger's booth got the opportunity to experience the 3X density in person. In addition to the MDC connector technology, Rosenberger displayed other innovative fiber and fiber management solutions that Rosenberger is bringing to the U.S. data center and enterprise markets.
You can find more information on Rosenberger's fiber-optic solutions for enterprise and data center networks here.