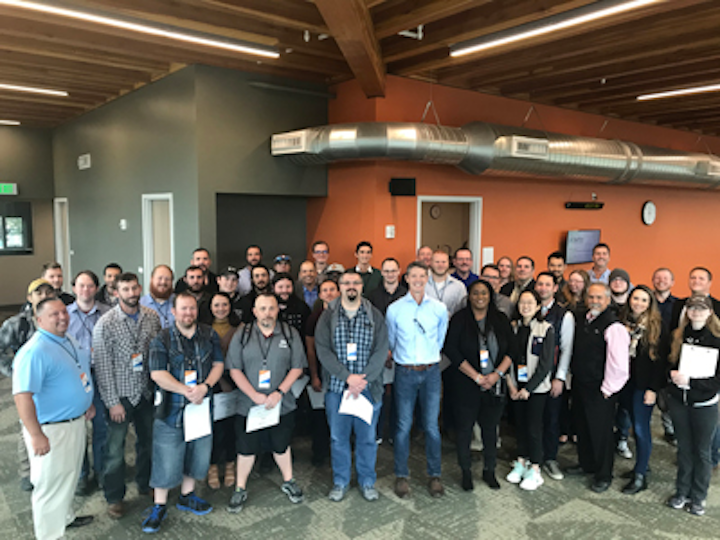 Missoula College in Montana recently hosted a training event on fiber-optic technology that earned participants a certificate from Amazon Web Services (AWS). Officials from AWS and Sumitomo Electric Lightwave worked with Missoula College to deliver the training, which "delivered cutting-edge technical skills in fiber-optic installation and repair," Sumitomo said when discussing the event. Experts from Sumitomo provided instruction in fiber-optic technologies.
"This training course was a wonderful opportunity to expand the telecommunications workforce to meet the growing need for higher-density network infrastructures," said Nobuyuki Suzuki, president and chief executive officer of Sumitomo Electric Lightwave. "Together, with AWS and the University of Montana, we're committed to educating next-generation thinkers who will create sustainable fiber-optic networks for years to come."
Students completed a three-day intensive training session and earned certificates. The event concluded with a networking opportunity that connected potential employers with newly certified students.
"AWS wants to help train workers for today and for the future," said Michael Punke, vice president of global public policy with AWS. "Technicians who know how to use cutting-edge machines like the fusion splicer will be qualified to perform good jobs building the infrastructure needed to wire the country for the digital world. AWS appreciates the opportunity to work with Missoula College to provide this training."
Tom Gallagher, dean of Missoula College, said the industry-driven program mirrors economic opportunities in Missoula with participants from Allegiance Benefits and Missoula County Public Schools.
"We know the workforce demand for people with fiber-optic tech skills is skyrocketing, and this event exemplifies the desire by all of the contributors to prepare students to meet those needs," he said.