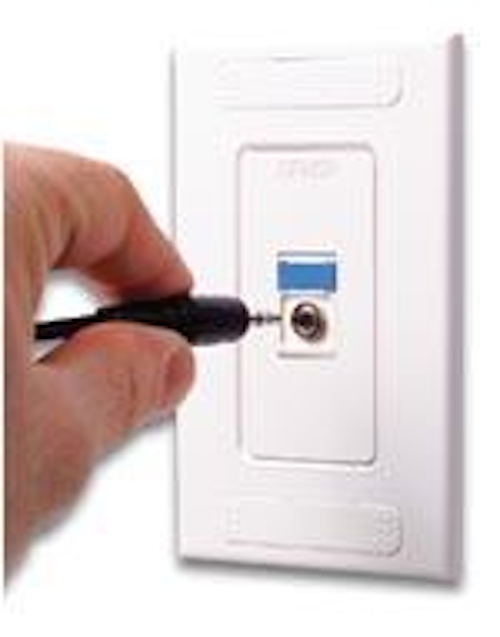 Compiled by Steve Smith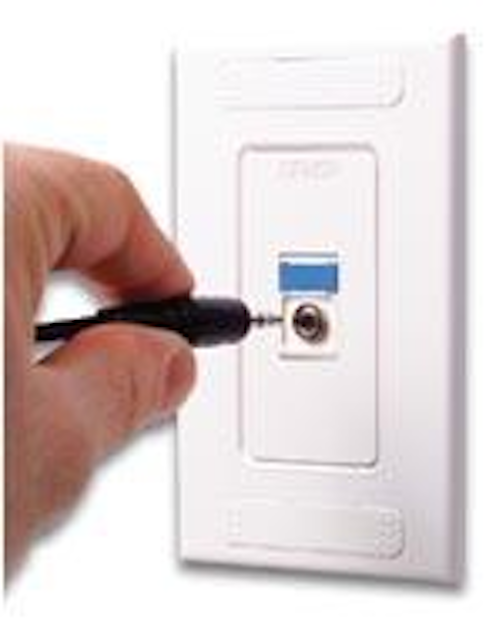 Click here to enlarge image
Home cabling system adds wireless tweak
Introducing wireless technology to its structured cabling systems, The Siemon Company has added the MAX Infrared Stereo Module to its Home Cabling System. The 3.5-mm infrared jack, available in flat and angled styles, is designed with 3-inch (26 AWG) wired leads.

"Even though wireless technically means no cables," explains Siemon Company residential cabling specialist Brian McCaffrey, "there is still a need to distribute the infrared signal from room to room, or any place where line-of-sight is an issue." McCaffrey adds that the MAX Infrared Stereo Module is designed for any connection-television, VCR, DVD, audio equipment, etc.-that requires a 3.5-mm stereo jack.
THE SIEMON CO.
www.homecabling.com
CIRCLE NO. 101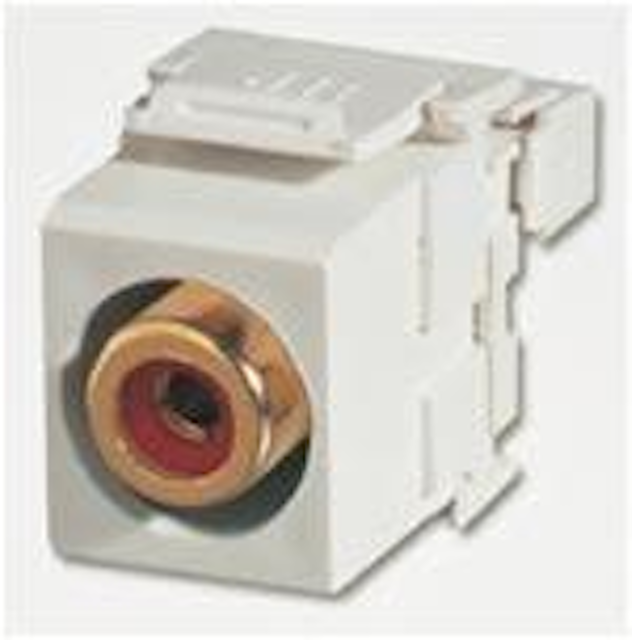 Click here to enlarge image
Connector for schools carries audio/video
Designed especially for installations in schools, Leviton Voice & Data's RCA 110-Type QuickPort Connector transmits audio and video signals over Category 5, 5e, and 6 cabling. Leviton says its connector is especially suited for school installations where frequent moves, adds, and changes occur, or where cable choices are often limited to UTP-a less expensive but also lower quality alternative to shielded wiring for audio/video.

The 110-Type QuickPort connector features 110-style punchdowns, a gold-plated contact surface designed for better connection, and an oversized cavity capable of receiving varying sizes of RCA-style plugs.
LEVITON VOICE & DATA DIVISION
www.levitonvoicedata.com
CIRCLE NO. 102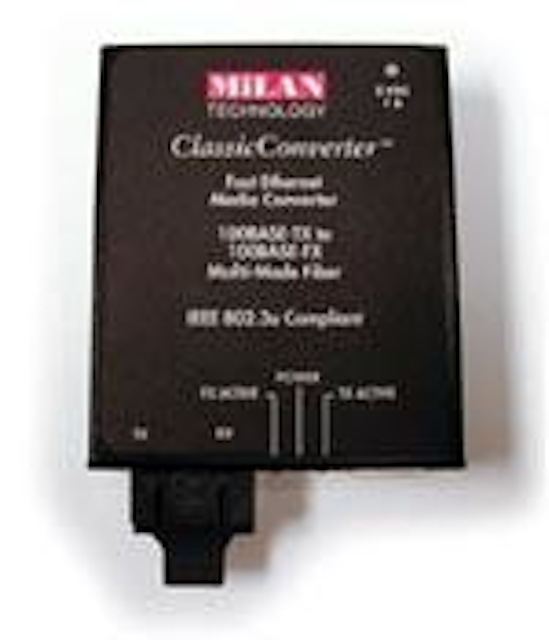 Click here to enlarge image
Fast Ethernet converter with troubleshooter
The ClassicConverter series is a new line of Fast Ethernet converters from MiLAN Technology. Available in two standalone and two modular versions, the devices convert UTP signals from 100Base-TX to optical-fiber 100Base-FX (SC or ST), to extend connections up to 2 kilometers while minimizing overhead to a 150 nanosecond delay.

ClassicConverters feature LED status indication, and MiLAN's proprietary Link Enforcer technology that lets the converters alert other devices if a link signal is lost. All units are designed to operate automatically in either half-or full-duplex mode, and are hot-swappable so that modules can be added or removed without disrupting other connections.
MiLAN TECHNOLOGY
www.milan.com
CIRCLE NO. 103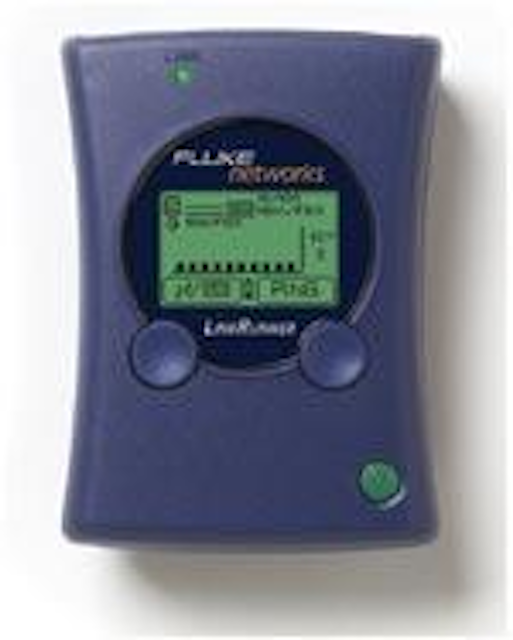 Click here to enlarge image
Mini-tester looks for big trouble
For network troubleshooters, Fluke Networks has unveiled its LinkRunner Network Multimeter. The handheld tester performs essential tests for troubleshooting, and is designed to identify problems in the physical and link areas of LANs-the source of more than half of network problems, according to Infonetics Research Co.

The 4-oz., pocket-sized tester is designed to let technicians perform link tests to determine whether the drop is active and to identify its speed, duplex capabilities, and service type; length tests to determine whether the cable length is within specifications and whether it has faults; ping tests to verify connectivity to network resources and to determine whether the PC's NIC is responding.
Other features include a Link Pulse feature that flashes the hub LED to help users find the cable destination when the link terminates to an active port; a cable ID accessory that traces the connection path between the wall plate and the patch panel or crossconnect; a tone probe receiver that is designed to help technicians identify locations of specific wires.
FLUKE NETWORKS
www.flukenetworks.com
CIRCLE NO. 104