New Products
NECA publishes telecom guide; Surge protectors in the zone; Balun brings TV over Cat 5 cable; MORE...
Dec 1st, 2002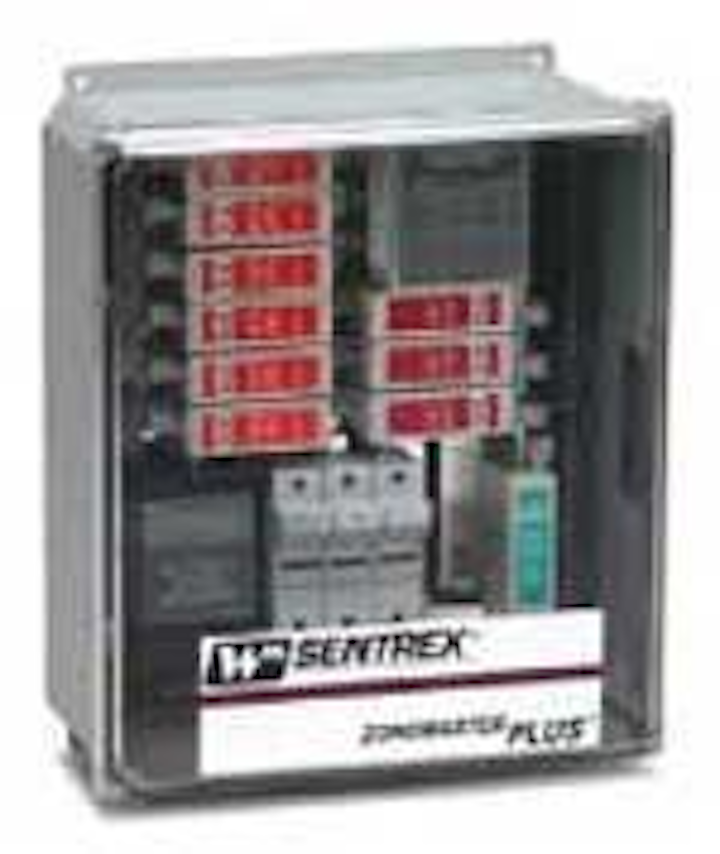 NECA publishes telecom guide
The National Electrical Contractors Association NECA Guide to Installing Communications Systems is a collection of four standards and two technical publications that deal with proper installation of communications systems—from voice-data-video to fire alarm, closed-circuit TV, and nurse call. The collection, which comes in a binder, includes: Good workmanship in electrical contracting; Installing and testing fiber-optic cables; Fire alarm system job practices; Installing commercial building telecommunications cable; Guide to low-voltage and limited energy systems; and Voice-Data-Video contractor safety compliance manual.
NECA
www.necanet.org
Surge protectors in the zone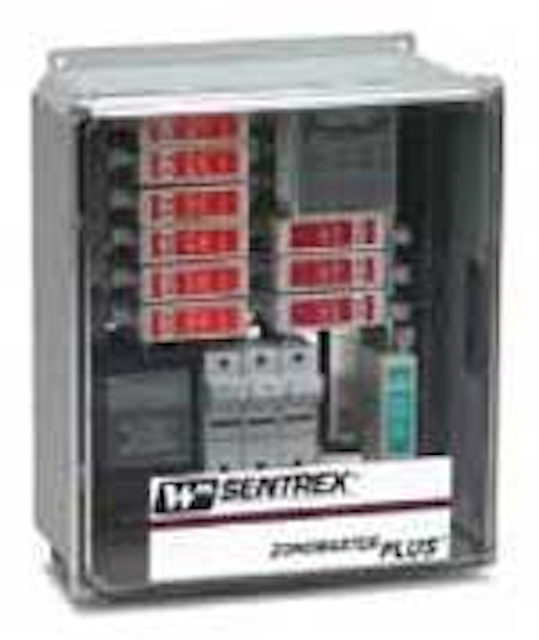 Click here to enlarge image
The ZoneMaster series of fully configurable, hardwired surge protection solutions are designed for panel installations. The units can be configured with an internal or fused disconnect, noise filter, surge counter, and remote monitoring capabilities. Panel extensions, which can double as standalone units in a metal enclosure, are also included. The units are available for sub-panel protection starting at 90 kA, and ranging up to 450 kA protection for main distribution panels.
THE WIREMOLD COMPANY
www.wiremold.com
Direct-buried cables for extreme installations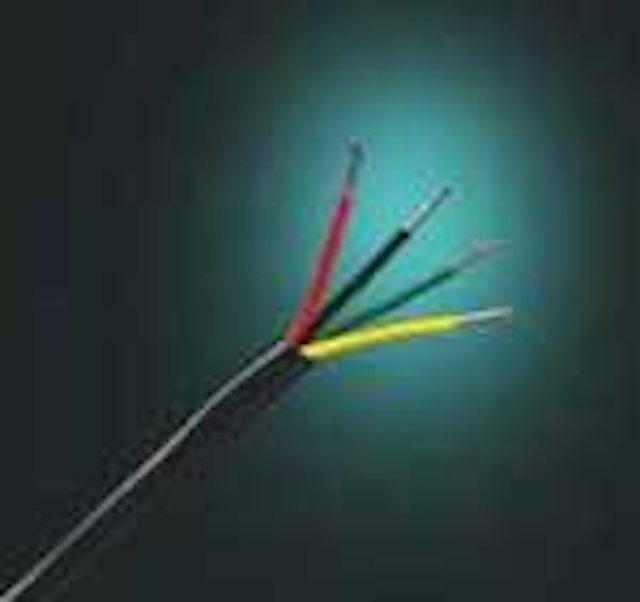 Click here to enlarge image
Genesis Cable Systems' new line of UL-listed direct-buried cables are designed to hold up to extreme conditions such as prolonged exposure to water or moisture, and are targeted at fire or access systems that run to remote buildings, paging and sound systems, commercial rooftop applications, and any low-voltage system that is installed underground or subject to condensation or high humidity. The manufacturer says its cables have been UL-tested for crush and water resistance standards, and are sunlight and ultraviolet resistant.
GENESIS CABLE SYSTEMS
www.genesiscable.com
Balun brings TV over Cat 5 cable
Designed especially for the hotel and hospitality industry, the VideoEase CATV balun provides cable television transmission over Category 5 cable, converting RG6 coaxial cable to Cat 5 in a point-to-point connection between CATV splitters and the television. The balun is designed to save the hotel industry money by using a Category 5 installation for its cable TV hook-ups, rather than installing additional coaxial cable.
MUXLAB
www.muxlab.com
New breed of large-pair Cat 3

Click here to enlarge image
General Cable has expanded its Category 3 plenum large-pair-count cables, now including 200- and 300-pair backbone cables. Designed for voice and data networks, the Cat 3 cables are billed as an economical solution for such back-bone applications as 100 VG-AnyLAN, 52 Mbits/sec ATM, 4 Mbits/sec token ring, 10-Base-T, T-1, and voice. The manufacturer says its cables meet Category 3 power sum NEXT backbone transmission requirements, and comply with ANSI, TIA/EIA, ICEA standards.
GENERAL CABLE
www.generalcable.com
Zone termination boxes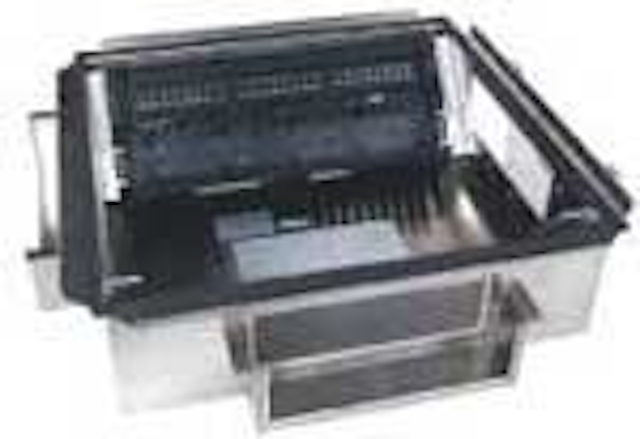 Click here to enlarge image
ZObox, zone termination boxes designed to save money by simplifying networks and making moves, adds, and changes (MACs) easier, are available for raised floor and drop ceiling installations. The UL-listed, plenum-rated boxes are made of aluminum, designed to accommodate standard 19-inch panels, wire managers, and other equipment.
Termination boxes for raised access floors (above) are available in two sizes and accommodate up to four 48-port patch panels. Swivel-down brackets allow easy access for punch-downs and MACs.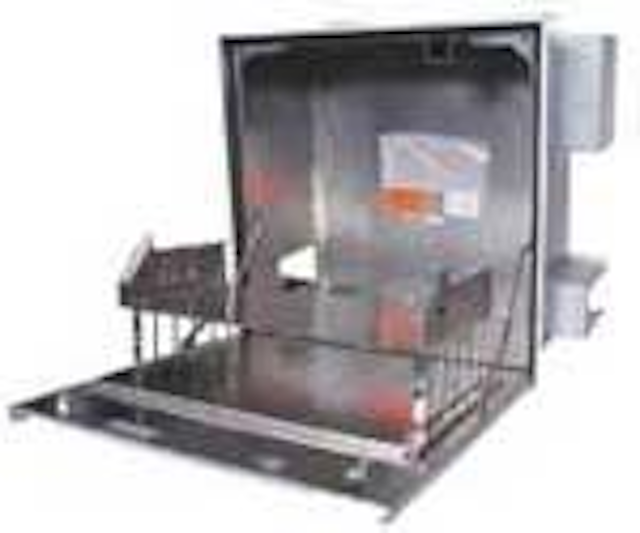 Click here to enlarge image
ZObox for ceiling locations (next page) are available for passing and passive/active equipment. They will accept up to five or seven rack units, for a total of 120 ports. Units come with a continuous hinged door that will accept a cut ceiling panel.
HUBBELL PREMISE WIRING
www.hubbell-premise.com
Coupler eliminates hybrid assemblies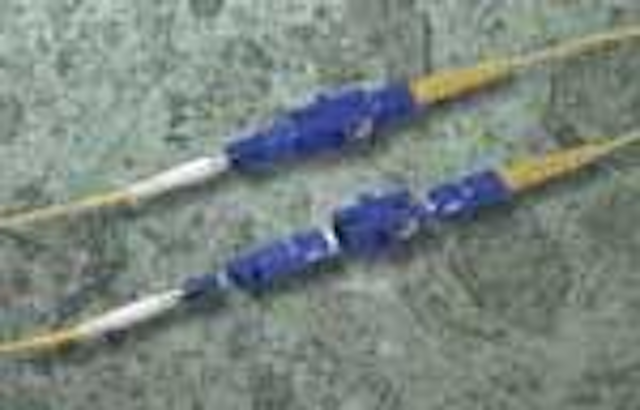 Click here to enlarge image
Alliance Fiber Optic Products has introduced a series of optical-fiber patch coupling adapters for high-performance singlemode testing and network applications. The couplers include LC to SC, LC to MU, and MU to SC connector types. The coupling adapters are designed to eliminate the need for hybrid cable assemblies in many applications by letting you mate connectors with different ferrule diameters, with near 0 dB insertion loss penalty.
ALLIANCE FIBER OPTIC PRODUCTS
www.afop.com
All-around power protection
Multi-outlet power distribution units (PDUs) are designed for powering multiple loads in 19-inch rackmount, wallmount, and under-counter applications. The units offer either 15-A or 20-A, 120-V capacity, with circuit breaker. Detachable mounting flanges are configurable for wallmount, under-counter of 1U/0U rackmount installations. The PDU1215 includes 12 rear-facing NEMA5-15R outlets, a 15-foot power cord, a 15-A circuit breaker, grounding lug and all-metal case design. The PDU1220 includes 12 rear-facing NEMA5-20R outlets and a 20-A circuit breaker.
TRIPPLITE
www.tripplite.com
10-Gbit/sec-ready fiber for short reaches
The InfiniCor Sxi is a 10-Gbit/sec-capable multimode fiber designed for high-speed, high-density applications. Crafted for short-reach interconnect, the 50-µm optical-fiber cable, according to the manufacturer, can deliver 10-Gbit/sec transmission over 150 meters in the 850 nm wavelength window. It is made especially for such high-bandwidth installations as storage area networks, central office, and data centers. You can deploy the cable to meet current network requirements using LED-based protocols, migrating to laser-based protocols as bandwidth requirements increase.
CORNING OPTICAL FIBER
www.corning.com/opticalfiber
High-density fiber frame
The Mass Termination Xchange (MTX) Frame offers what the manufacturer claims is an industry-leading 1,728-fiber capacity using SC or FC connectors. The MTX offers top and bottom cable entry, and various cable type and connector options. The company says its discrete connector access limits disturbance to adjacent connections, making the Frame especially suitable for high-speed networks. Inter-bay jumper lack is controlled with the use of a single jumper length and an isolated center-mounted slack bay. Intra-bay routing is accomplished across the bottom routing trough or in any one of six rear routing troughs. The MTX also accommodates typical legacy equipment products.
CORNING CABLE SYSTEMS
www.corning.com/cablesystems