Communications cabling: A new market
We are not in the cabling business. We are in the communications business.
Jun 1st, 2003
The days of mystery behind termination of copper and fiber are gone, and that's downright disconcerting to this industry veteran.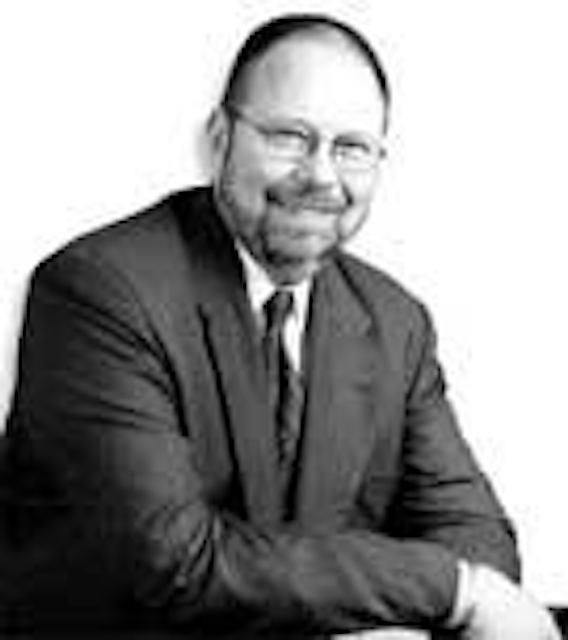 We are not in the cabling business. We are in the communications business.
Click here to enlarge image
Today, I can pick up a consumer do-it-yourself magazine and get a good definition of Category 5e cable. I can even find many of the so-called "exclusive" tools and testers on eBay. Instructions and wiring diagrams for communications networks are now on the Web, written in layman's language and easily understood by most high school students. I visit Home Depot or Lowe's and find large displays with information and products encouraging consumers to wire their own homes.
With competition literally everywhere, how can we—my reseller friends and I—continue to find opportunity and add value for our mutual customers, and still afford to get the kids through college?
The "wake-up call" that generated these questions occurred at a recent BICSI conference, where one of my company's reseller partners challenged me by saying, "I make my living installing data cabling systems and you guys are promoting selling less cable." He was referring to the 3Com Network Jack product we were displaying, among other products, at the show.
"The Network Jack will eliminate some cable in the wall, but so will a $50 hub from Best Buy," I explained. I also advised him that wireless LANs and Voice over IP also could be considered threats to the voice and data cabling professional, and my company offers products for both types of systems. After feeling his pain, I slipped into my "features-and-benefits" mode and tried to explain the world according to a marketeer.
Yes, it's true; our business of installing communications cabling in commercial buildings and campuses is being threatened on multiple fronts. Prices are falling, customers are smarter, there is more competition, and technology is eliminating the need for data cables.
The only hope of survival is to elevate our thinking about 30,000 feet, and try to fully understand what our business really is all about.
Today, we're facing an entirely new market than we were facing just two years ago. For example, here at Graybar, where we used to think we were in the pick-pack-and-ship business, we now understand we're really in the business of helping our customers power and network industrial facilities, office buildings, and houses with speed, intelligence, and efficiency.
Nowhere do we mention cable, connectors, TIA, IEEE, BICSI, or any of the tactical marketing products and services of the day.
Similarly, I recall attending a management seminar several years ago. We discussed the buggy-whip makers who didn't understand they were really in the transportation business. Folks, we are not in the cabling business. We are in the communications business. Regardless of the medium (copper, glass, radio, or any other), our business is to help our customers successfully, quickly, efficiently, and accurately communicate.
How do we make that happen? First, we must dissect our value-added offer and begin to price the services we actually perform. I will return to the Network Jack product to provide an example. A customer calls and requests two additional Ethernet ports where one port currently resides. Rather than selling the user two additional cable runs, why not sell the customer two Ethernet ports?
The average cable run might actually cost the customer $150, roughly broken down as $50 material and $100 for labor. So, under this traditional format, the two Ethernet ports would cost the user $300.
The Network Jack, on the other hand, is a four-port switch that mounts in the wall and looks like a conventional communications outlet. Using the same formula we applied to the wired solution, you could charge the customer the same $300. Your actual costs would be approximately $150 for the Network Jack and power supply. You, as a contractor, have the opportunity to put $150—less labor—in your pocket. You ran no cable and terminated no jacks. You removed a faceplate and replaced it with this product; it took just one person and only 10 minutes.
What did the customer receive? Speedy service and an extra Ethernet port at no charge. The customer's expectations were met and you solved the problem. What a deal.
As the contractor, what did you receive? A satisfied customer, who may give you more business because you were so efficient and did not disrupt the entire office while adding two network connections.
A university in the Midwest achieved similar results when it converted two-student rooms into four-student rooms, thereby necessitating additional network ports in each room. They had a total of three cables in each room, and pulling additional cable was an option, albeit time-consuming and nearly cost-prohibitive. By implementing the Network Jack, they got four Ethernet ports via one cable, used another of the existing cables for a voice line, and kept the third cable as a spare.
It was an astute cabling-contracting firm that came up with this idea for the university, and the same strategic process must be used when providing other technology solutions for customers.
Wireless and VoIP, as mentioned earlier, also have the potential to eliminate cable. The more solutions you as a contractor have, the more opportunities you can offer to profitably solve customers' communications problems. In short, we all must sell solutions, not just data cable, to meet the communications challenges of today and tomorrow.
As a result of this changing dynamic, copper and fiber cabling and equipment manufacturers need to focus on creating new opportunities for the communications-cabling industry. More specifically, access control, closed-circuit TV, life safety, heating/ventilating/air-conditioning, lighting, sound, and other communications systems can and should be built using the industry's structured cabling systems model to create common platforms for all types of building-communications systems.
Several years ago, a small industry push was made in this direction. Unfortunately, the momentum was lost when all of our time and energy were consumed constructing data and voice networks. We couldn't build them fast enough.
Today, the landscape is dramatically different. We need to identify new markets and new customers—not to sell them just wire and cable, but to sell them communications systems and networks.
The good news is that with the current economic slowdown, we have the time to make this happen. I urge our industry manufacturers and professional associations to help us envision large, robust communications networks, operating and managing all commercial subsystem networks on a single wired—or unwired—platform.
After all, it's not just about cabling and wiring. It's about our communications business.
Karl Griffith is director/reseller market and a 26-year employee at Graybar (www.graybar.com).